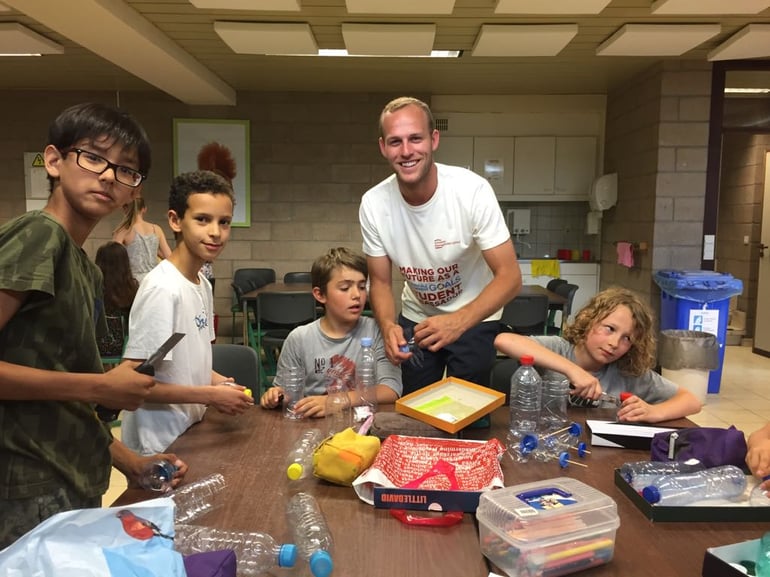 This year we launched a Sustainable Development Goals (SDGs) Student Ambassadors Campaign, empowering our Full-time Master students with knowledge and inspiration which they could translate into actions to positively impact their faculty, fellow students and wider society. We are proud to announce that they succeeded! 54 students embarked upon a variety of campaigns, entirely voluntarily and in addition to an already heavy study schedule. All of them received extra training by CIFAL Flanders to increase their understanding of the SDGs.
One group organized SDG workshops in conjunction with BASF, Port of Antwerp, Solvay and ING Belgium during our SDG Exchange Day in March. They worked with the companies to prepare an interactive workshop for their fellow students on the SDG efforts each company is making. They thereby contributed to greater overall knowledge of how companies integrate the SDGs into their business operations.
Another group decided they wanted to train young adults on the SDGs and organized 5 SDG workshops at secondary and primary schools. This led to some great discussions about sustainability and left the younger generation inspired to start integrating the SDGs into their own schools.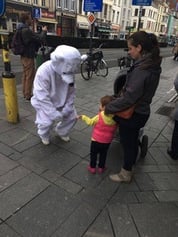 A third group decided to run a public-awareness campaign and organized a day of guerilla actions in April on the Meir, Antwerp's largest shopping street. They approached the public with challenging material about animal welfare and waste management and emptied bags of garbage on the street, filming people's reactions.
One group organized an SDG Movie night, selecting relevant sections from movies and documents that touch upon the themes of the SDGs to create an inspiring collection that was shown for their fellow students.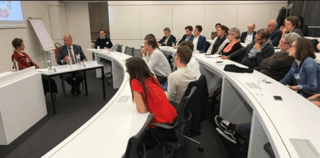 An SDG Debate night was organized, attended by both students and professionals. Peter Wollaert from CIFAL Flanders moderated a debate in which experts, academics, activists and CEOs took a stand on the SDGs.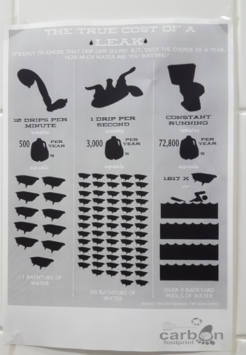 Another group ran a water awareness campaign at AMS, distributing posters in all toilets about water usage and wastage.
One courageous student made an analysis of the SDGs in BEL 20 sustainability reporting, concluding that only 9 out of 20 BEL 20 companies took the SDGs into account.
Finally, another 2 students filmed the company workshops, the Full Time Master students' attendance at one of the International Week on Sustainability days at the University of Antwerp, the film night and the debate night. A YouTube channel was created especially for this project.
We are tremendously proud of our students' involvement and enthusiasm. It has been a valuable experience for them and we are looking forward to receiving a new group of AMS SDG Student Ambassadors for the academic year 2017/18!