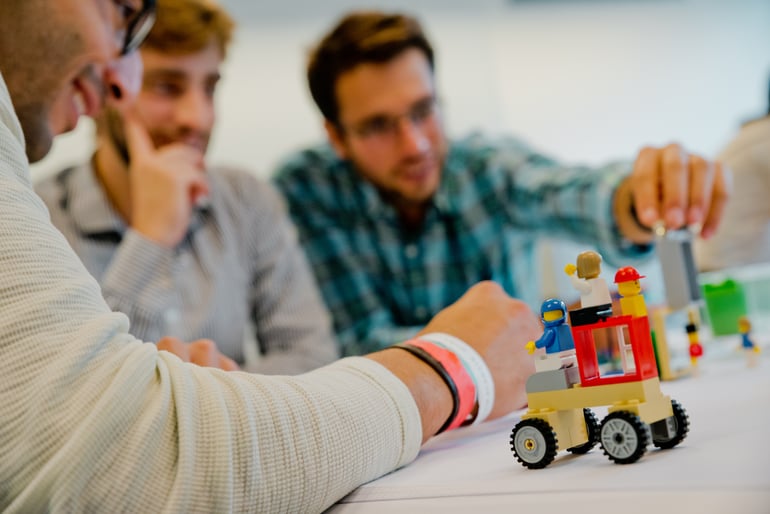 It's that time of the year again. Between Sept. 4 and Sept. 6, Antwerp Management School held onboarding days for its full-time master students. Students were immediately immersed in innovation and problem-solving through design thinking workshops. These workshops were monitored by the Business Design & Innovation and Smart Mobility expertise centers. The theme: mobility (travel challenges) in Antwerp. Commissioned by the City of Antwerp, the students started working on solutions to mobility problems, from the viewpoint of a tourist or visiting businessperson.
Every morning for three days, they used the ExperienceFellow app, making GIS-based photos of their experiences and the problems encountered along the way. This resulted in a rich data set on the accessibility of, among others, the MAS, the Linkeroever Park and Ride and the Luchtbal Park and Ride. In the afternoon, they developed smart transportation systems using Lego Serious Play and other innovative brainstorming techniques, to improve mobility for visitors.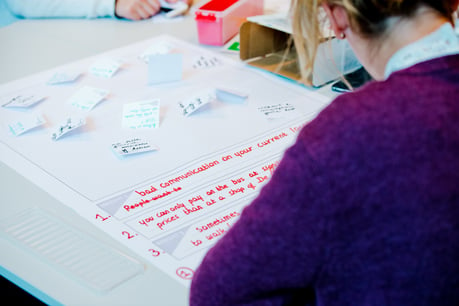 They generally found that ticket information for public transportation or any other means of travel was only available in Dutch. That highlights a problem with the city's accessibility to tourists and international business executives. Furthermore, they were not able to order tickets via text message, as this service is only available to Belgian telephone numbers. It was quite difficult to find tourist information about monuments, restaurants and how to get to them. Finally, the workshops showed that the city still has work to do to make itself accessible to people with disabilities.
And so, the students started looking at creative solutions, and we wouldn't want to deprive you of the top three:


1. Find Your Local
Tourists often do not have any Internet connection. Find Your Local makes all tourist information available in several languages at interactive terminals throughout the city. Using smart filters, you can look up monuments, museums, public transport terminals, restaurants, hotels, etc. through a visually appealing interface. With just one click, you can send the information – including directions – to your smartphone using NFC or Bluetooth, and consult it offline. In addition, you can use the terminals to order a taxi and get a cost estimate, buy tickets for public transportation or validate a parking ticket. This last feature allows the city to reduce the cost of implementation. When parking meters are due for retirement, they can simply be replaced by a Find Your Local terminal. What's more, these "Locals" are partly self-funding, thanks to an advertorial space similar to citybeacon's.


2. CityTinder
Using an app to plan a city break is old news, but there is a way to make it more interactive and fun. CityTinder allows you to swipe across the many opportunities the city offers. This way, you can indicate when and in which restaurant you would like to eat, for example. Based on various options, such as the duration of your visit and your interests, you are automatically offered a selection of the possibilities. The app then calculates the best route, your travel options and their costs. Never again will you have to plan a city trip beforehand; you can just do it on the go.


3. BlindNavigation
This app allows blind and partially sighted people to navigate the city more easily. A vibration alert is built into your shoes and guides you to low traffic locations, so you get where you're going as safely and easily as possible. You simply indicate where you want to go and the route is calculated automatically. This way, the city also becomes more accessible for blind and partially sighted tourists.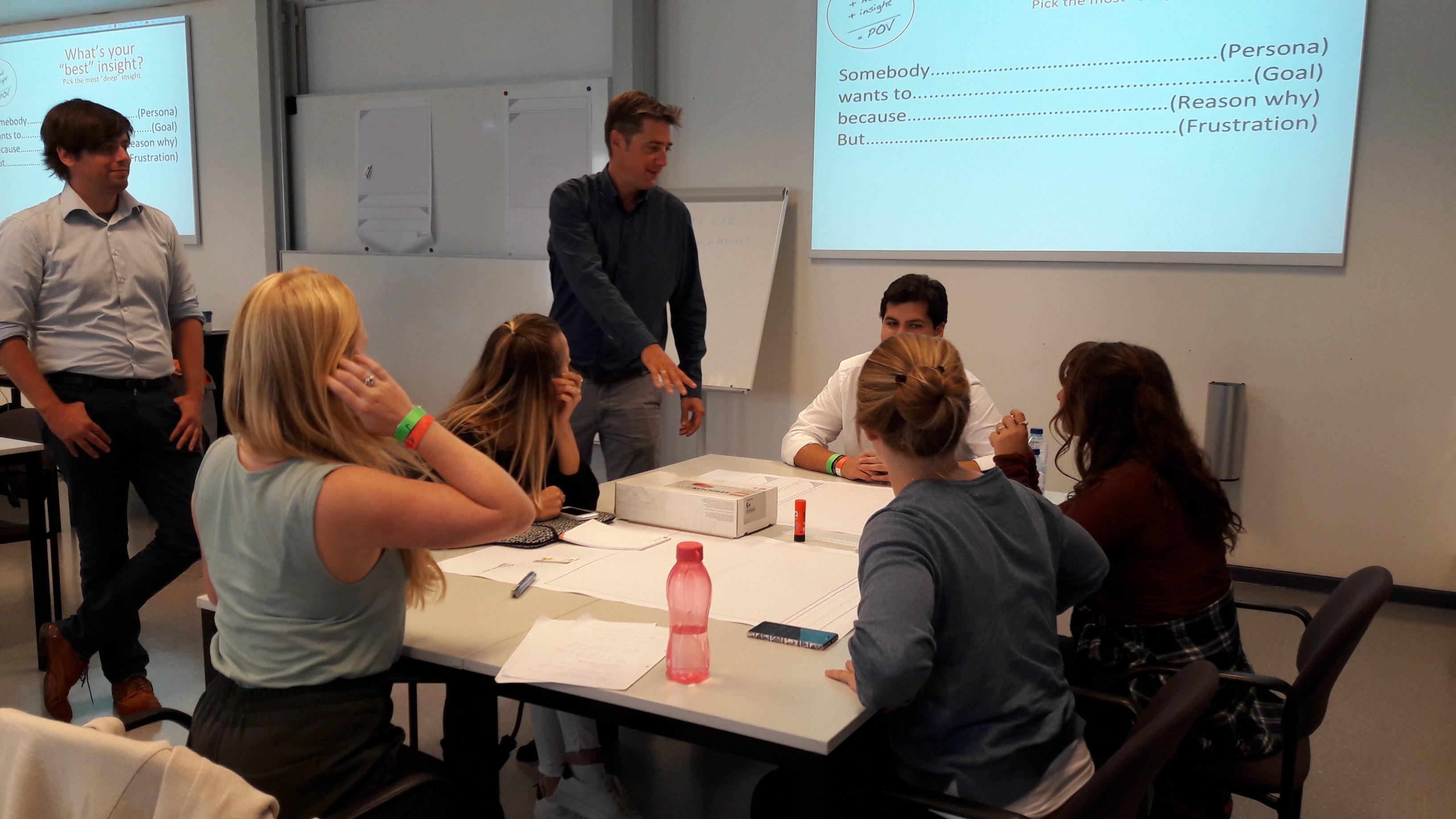 Are you as enthusiastic as we are? Are you interested in our innovative brainstorms, design thinking processes for travel challenges or do you want to work with us on innovative mobility solutions?