On the 27th of March 2020, our Master in Finance became the latest program to be welcomed into the CFA Institute University Affiliation Program (UAP).
Hairui Zhang, academic director of the Master in Finance, explains why this affiliation is a great asset.
What is the CFA Institute (Chartered Financial Analyst Institution) ?

The CFA Institute is a global association of financial investment professionals, with more than 175.000 members in 166 countries, ranging from companies to universities and regulators.
CFA is a world-renowned respected source of knowledge in the global financial community and sets the standard for professional excellence worldwide.
The mission of CFA Institute is to advance ethical behavior, market integrity and professional standards of practice amongst its members in investment markets. The CFA contributes in creating an environment where investors' interests come first, markets function at their best, and economies grow. CFA creates value for society.
Since CFA is the largest worldwide network in the finance industry, our affiliation in their University Affiliation Program is a great asset for us and our students.
What is the CFA Program?
The CFA Program sets a worldwide standard for developing the skills, standards, competence, and integrity of financial analysts, portfolio managers, investment advisers, and other investment professionals. The CFA program is considered as the most rigorous program in its field. The CFA curriculum and exams are administered in English and identical worldwide.
Fewer than one in five candidates who start the program, successfully complete it and go on to earn the coveted CFA charter, the "gold standard" for investment professionals.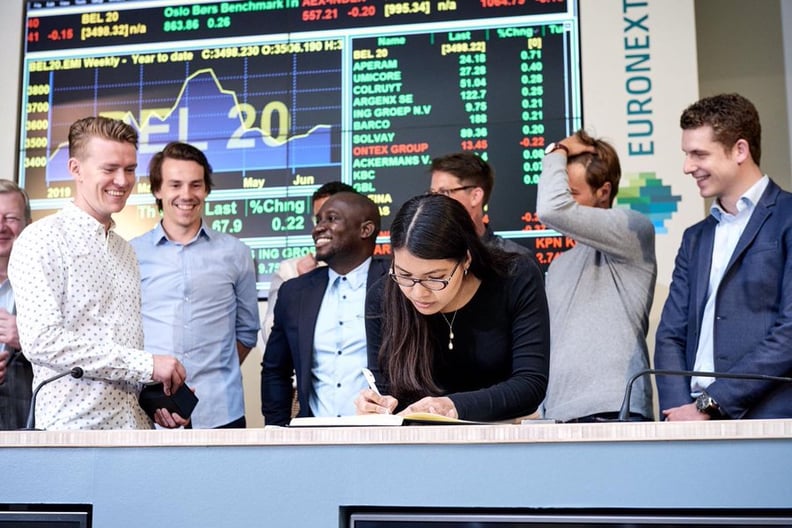 On what ground were we given the affiliation?
To be eligible to participate in the CFA Institute UAP, an academic institution needs to embed at least 70% of the CFA Program Candidate Body of Knowledge (CBOK) topics, including ethics, and devote at least 80% of program credits primarily to topics listed in the CBOK.
The CBOK covers 11 major domains and 88 subdomains in the financial industry. These domains represent the core knowledge and skills generally accepted and applied by investment professionals globally. Being part of the affiliation program acknowledges the fact that our program meets the most demanding requirements for investment professionals in the world.
Why is it important to be granted the University Affiliation Program of CFA?
First of all, this exciting news signals to our students, their potential employers and the marketplace that our Master in Finance program is closely tied to professional practice of investment management and prepares our students well to obtain their CFA designation, the most recognized credential for investment professionals in the world.
Secondly, this affiliation also enables us to award five selected students at AMS with scholarships to sit the CFA examinations at a significantly reduced fee, and gain access to the career center of CFA Institute free of charge.
Thirdly, as mentioned earlier, the CBOK covers 11 major domains and 88 subdomains in the financial industry. In some programs, these topics are covered by ten or even more lecturers. With only five professors in our program to cover more than 70% of the topics list in the CBOK, it is quite an achievement. Having such a small faculty means that our students get to know our professors very well. Moreover, it makes the coordination of teaching activities among our professors easier. We can monitor closely the progress our students make.
What benefits does this affiliation have for our students?
This affiliation allows our students to gain access to all three levels of the CFA program sample exam.
Five selected students will be awarded scholarships, a significant reduction on exam fees. Usually the three exams cost a candidate $2100 to $4350, depending on the time of registration. There is also a $450 one-time enrollment fee. Our students with a scholarship are exempted from the one-time enrollment fee, they only need to pay $350 for each exam.
In addition, our students with a scholarship have access to CFA Institute career center free of charge. Otherwise they need to pay the $450 one-time enrollment fee.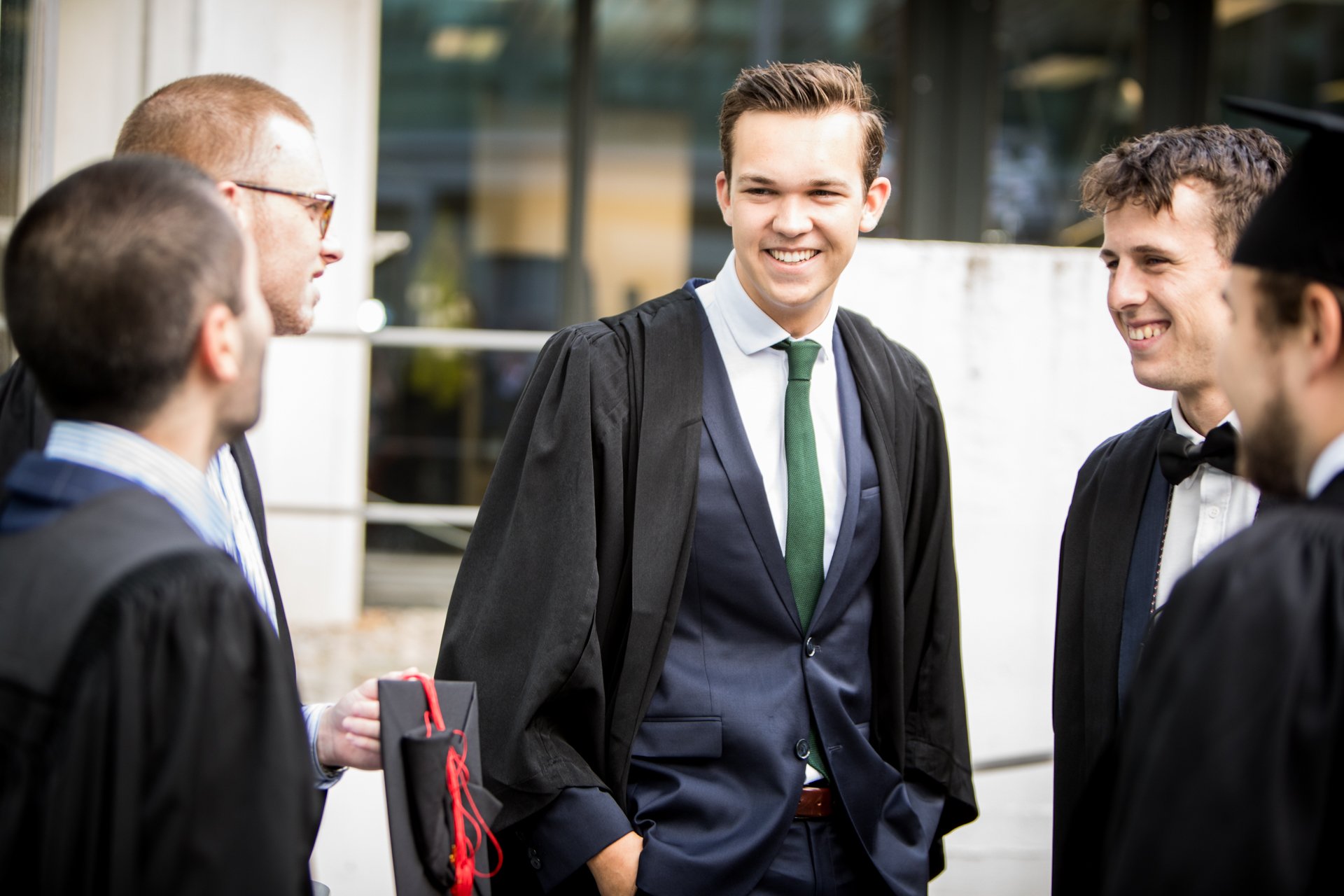 Why would you advise students to take the CFA exam when they study?
As mentioned earlier, the CFA program is widely considered as the investment profession's most rigorous credentialing program. That is why regulators in 28 countries/territories formally recognize the CFA program. For example, as summarized by CFA Institute, in the United States, CFA charterholders receive an exemption the Uniform Investment Adviser Examination (series 65) from all the states requiring a licensing exam for investment advisers and investment adviser representatives. As another example, in the Netherlands, holding the CFA charter qualifies charterholders for exemptions on becoming a senior fund manager, or senior analyst. Even only passing CFA Level 1 exam qualifies for exemption on becoming a senior investment adviser, or fund manager.
Mind you, the CFA exams are not a joke. The recommended study hours are 300 hours per level. It is difficult and time consuming.
Our Master in Finance program prepares our students well for the CFA exams. For example, our students can take Level I exam in December and Level II exam in June the next year. Then within one year after they graduate, they can take Level III exam. Some of our alumni successfully completed this track in the past.
So, if you truly want to boost your career in finance, follow our Master in Finance and apply for the CFA exams!