Is Finance still a male dominated industry? According to our female alumni from different parts of the world, things are changing for the better.
We catch up with Ming, one year after she graduated from the Master in Finance. We talk about how the Master in Finance has prepared her for her current job & her aspirations. According to her, gender discrimination in the finance industry is improving.

Can you give a brief introduction about yourself?
My name is Ming. I grew up in a beautiful town located in the North-west of China. Then I spent four years in Shanghai studying international finance.
In 2016 I came to Europe for the first time, to Denmark. I was inspired by this experience: it showed me different ways of thinking, studying and working. After my graduation, I decided to come to Belgium to study and work to be able to explore more possibilities in Europe.
Despite the difficulties it may bring, I am a person who is always attracted by new adventures. My friends often describe me as a tough person with a soft heart.
Where ar
e you working at the moment? W
hat is your role within the company?
At the moment I am working at a private equity in Amsterdam.
I am a junior associate in EFS team, we corporate and communicate closely with other departments managing the carry distribution.
I am excited to be a part of EQT. EQT is a purpose-driven global investment organization that has two business segments with underlying business lines in private capital and real assets. With an entrepreneurial spirit, EQT has an enduring commitment to responsible investment, which EQT invests in good companies with a mission to help them develop into great and sustainable companies.
Furthermore, providing a steep learning curve is EQT's commitment to employees. At EQT you can work along with high-performance professionals across the world in fast pacing environment.
How did the Master in Finance prepare you for your current job?
A deep focus on the technical part makes the program unique: it equipped me with a professional level of using statistical analysis tools such as Excel and R studio. Moreover, the study did not only equip me with technical skills but also a deep understanding of the global financial market.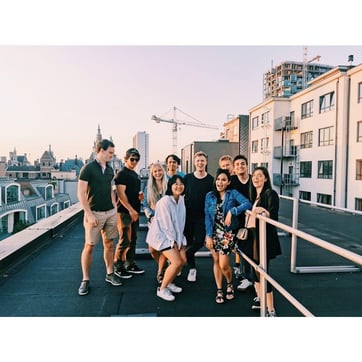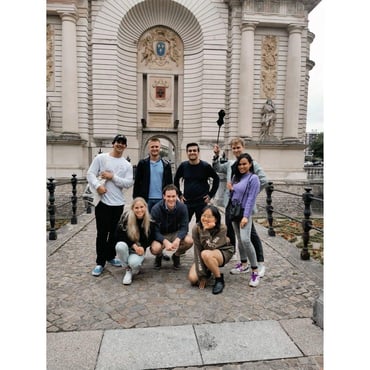 Where do you see yourself (professionally) in the next 5 years?
In the coming 5 years, I can see myself keep learning and growing within EQT.
Do you feel that finance is still a male dominated industry? Or are things changing for the better?
Previously, my answer would be yes. It was a male-dominated industry.
There are always more male than female in my working and studying places. Under this circumstances, as a female, you felt your voice can't be heard.
However, right now my answer is that it is definitely improving. I do see more and more companies integrate diversity and gender equality into their culture. More specifically, in my current workplace, everyone is welcomed to expressing their ideas, regardless of their gender. I feel I could easily reach out to anyone and stand up for myself.
What would be your advice for female students?
In general, I feel that the situation of gender discrimination in the finance industry is improving. But no matter what environment you are in, what matters is that you need to make sure that you can think independently and speak for yourself.
Curious about this program?
More female Master in Finance alumni