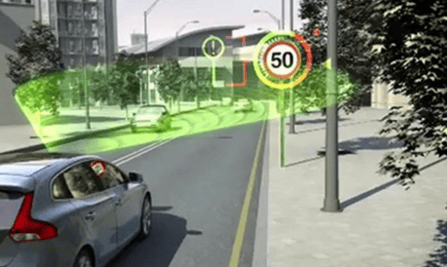 On Wednesday, February 22, we woke up to the horrible news from Bruges that on the way to school, a toddler was run over by a truck and did not survive the accident. An accident? On second thoughts, it wasn't. This tragedy could have been avoided if we had followed the 'Vision Zero' policy, that strives to reduce the number of road casualties to zero, and if we had implemented a better safety culture.
From this point of view, allowing a truck anywhere near a school is a very bad idea. And yet, that truck was there. Worse still, in the days following the incident, hundreds of trucks tore past our Flemish schools and through our neighborhoods, at times when many kids were on their way to school. And next week will be no different.


Pay-as-you-drive
Why is this happening? There are numerous explanations. Let's start with the fact that the Flemish pay-as-you-drive system for trucks only covers main roads. Transport companies are therefore tempted to send their drivers across 'free roads' that, unfortunately, often cut through town centers and schools. A possible solution could be to extend the pay-as-you-drive system to the entire network, as the district of Brussels does, or at least extend it to the short cuts that can be easily traced on a map.


GPS
Sometimes it is simply the GPS that determines the route: the shortest route, the fastest route, we've all been there. Road maintenance authorities, including local authorities, can help mitigate the effects of this by implementing cargo limitations, infrastructure measures (posts, gates, speed bumps, etc.) and laudable 'gentlemen's agreements' like the one in Kortrijk, where freight traffic has been systematically kept out of school run traffic. But it often doesn't solve anything.


Sustainable navigation
Luckily, sustainable navigation exists, which is essentially a GPS with a social conscience. It directs trucks across roads that are appropriate to heavy goods vehicles. In other words, freeways and standard routes with a separate traffic outlet and which cross few to no destinations. If all trucks were to be equipped with a sustainable navigation system, there would be less traffic at school gates and in town centers – and there would be fewer accidents, as well as reduced noise and emissions, which means a better quality of life for everyone. Win, win, win.
Moreover, the navigation system can take windows of time into account, which means 'unavoidable' traffic may pass the school, but only once the children are safely in the classrooms.


Accurate traffic data
Does this sound too good to be true? Over the last couple of years, the technical and societal achievability of sustainable navigation have frequently been examined. The conclusion is: if we want it, we can do it. All the system needs is access to accurate traffic data. Coincidentally, Flanders has that access, in the form of a traffic sign database. That database has to be updated, but the University of Ghent can ensure it is done within six months.
Such knowledge may prove persuasive to navigation system providers and map developers: in exchange for high-quality government data they will probably be prepared to integrate sustainability principles into their navigation systems.
Updating the data should not be an issue. Using the input of so-called 'communities' (=all road users) and more and more cars that have cameras for traffic sign recognition, the government can permanently gather 'new' information, even in temporary situations, like roadblocks.
Vebimobe
Are these just distant, futuristic dreams? On the contrary. Vebimobe, a recent research project by Smart Mobility (formerly the Vlaams Instituut voor Mobiliteit), cooperated with the University of Ghent, BPost, Volvo, GIM and several map developers to show that we can develop a qualitative sustainable navigation system in a very short time.
It is not an unrealistic aim, as the traffic lobby might try to suggest. We realize that goods have to be picked up and delivered and that within our current system of 'messy regulations' that is not always straighforward. However, when trucks use sustainable navigation, they can be guided through the most suitable routes, avoiding residential areas, schools, playgrounds, sports parks, and other spaces with many 'smaller' road users.
Shame of 400 casualties
It is just a matter of determination. Flanders has the building blocks for a road safety culture and minister Weyts wants to get rid of the 'shame of 400 casualties'. We could speak of a coincidence: here is his chance to start working on it today. Further delay will only cost more human lives.
Published as an opinion article in De Morgen, written by 13 Flemish traffic experts and politicians:
Johan De Mol (UGent), Kris Peeters (lector verkeerskunde PCVO Limburg), Sven Vlassenroot (Antwerp Managment School), Dirk Lauwers (UGent), Willy Miermans (UHasselt), Koen Van Wonterghem (Ouders Verongelukte Kinderen), Filip Watteeuw (Schepen Gent), Vincent Van Quickenborne (burgemeester Kortrijk), Jan Desmet (burgemeester Deinze), Steve D'Hulster (schepen Mortsel), Lieven Dehandschutter (burgemeester Sint-Niklaas), Karin Gnoe (BIVV), Tom Dhollander (Voetgangersbeweging), Peter Defreyne (Antwerp Managment School) Mikaël Van Eeckhoudt (Fietsersbond), Wout Baert (Fietsberaad), Maarten Matienko (VAB), Danny Smagge (Touring).