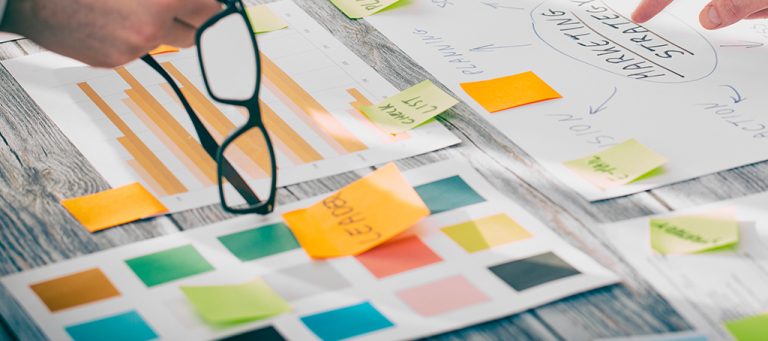 It is doubted by few that reporting on finance only provides a restricted image of what goes on within companies. Non-financial information is consequently getting increasingly important when assessing the performance of companies, their potential and the risk profiles they come with.
The value of non-financial information
Since December 2014 the 'Directive on disclosure of non-financial and diversity information by certain large companies' of the European Union has been in place. This directive requires companies with over 500 employees (so-called public interest entities) to provide sustainability information. It concerns environmental matters, social and employee matters, respect for human rights, information concerning anti-corruption and corruption, and diversity within the direction committee. Companies are expected to indicate in which way their business model effects these matters and what risks are at play on these levels.


Many degrees of freedom
Reporting on this sustainability information can be done in several ways. A well-known example is the sustainability report. Most big companies that report on sustainability, do so through a separate report. More and more companies take the step towards integrated reporting, that brings financial and non-financial information together. Though that does not mean that these two types of information are really being connected in a way that shows how non-financial and financial performances influence each other.
Companies also have quite some degrees of freedom when it comes to the content of non-financial information or the way in which this information is structured and reported. Many companies lean on international guidelines and standards, like the Global Reporting Initiative guidelines and the guidelines in the field of Integrated Reporting. The UN Global Compact, standards like ISO 26000 and the framework that is offered by the Sustainable Development Goals can also form the foundation for sustainability reporting.


Sustainability reporting trends
An important question in sustainability reporting is of course not only what you want to report on as a company, but also the way in which you want to report it. Sustainability reports are often said to be superfluous, complex and generally not very readable documents, and are barely read anyway.
The question thereupon is: what can a company do about that? To give an answer to that question, it is useful to take a look at some sustainability reporting trends.
The first trend is the increased use of digital technology in sustainability reporting. Among other things that means that information in sustainability reports is modular and can be presented to the needs of specific stakeholder groups. This also means that it becomes possible to step away from annual reports and (a part of) the information can be made available in real-time. That will change the dynamics of the dialogue between stakeholders and companies about sustainability performance.


A second trend centers around the area of true cost accounting. In the last few years, pioneers on the level of sustainability reporting have shown that it is possible to get an enriched image of a company by monetizing their impacts. In other words: using specific methods, a value in euros can be ascribed to environmental and social impacts, through which they will provide financial information. Puma was the first big company that formulated a so-called environmental profit & loss account based on this theory. That made clear what the company's actual profit was, corrected by the environmental damage that the company had mapped out for their own activities. Such an exercise gives an entirely different perspective on companies' value and (financial) risks. Various other pioneering companies have since done a similar exercise.


A third trend is reporting on the Sustainable Development Goals (SDG's). The SDG's form an important worldwide agenda that addresses a number of important contemporary sustainability problems. These seventeen goals offer companies an orderly and uniform (but not always easily applicable) framework to report on their sustainability plans and performances.


A fourth trend concerns the development of reporting from cold facts to storytelling. A growing number of companies implement storytelling principles to their way of communication about sustainability. That does not only present the dry information in a more attractive and accessible way, but also gives the reported information more internal and external context, which will reinforce the richness of the information.
These trends are addressed, together with other developments, in the Roundtable on Sustainability Reporting that is organized by Antwerp Management School's Knowledge Community Corporate Responsibility. This Roundtable aims to bring a lot of practice expertise and experience together in a learning network and provides the contribution of experts about renewing sustainability reporting and making it more relevant.
Want to know more about the Roundtable Sustainability Reporting? Click here.