We all know our society is changing constantly, as is the labor market. Some jobs are being shaken by technology and automatization. Labor force mobility is growing and we will all have to work longer. That's why both organizations and employees need to act future proof, and flexibility and management could be the crucial keys for organizational success. Those who can adapt quickly today and realize the fundamental role of management, will be successful in future unpredictable times.
As part of the Master in Human Resources Management, our students wrote 4 blogs about the future of work, in collaboration with companies.
This is Part II: in collaboration with SD Worx.
Flexible employability -

by Ilse Nijsten and Emilie Soenens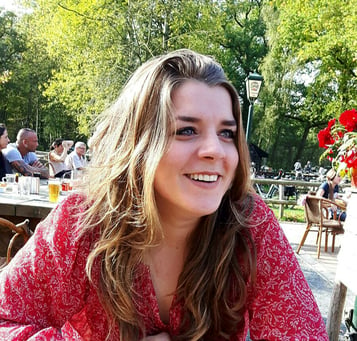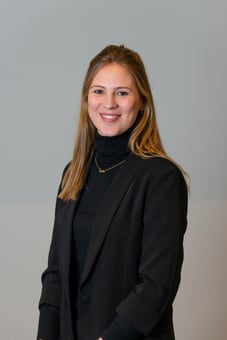 When people used to apply for a job they were required a set of competencies to do the job for a longer period of time. Nowadays, we find ourselves in a VUCA-world accompanied by "the war for talent". As a result, the fear of the advent of technologies must shift to a look to the future in which employers and employees pay more attention to talent employability. Finding the right talent is becoming increasingly difficult due to the changing labor market and the employee's increasing demands. Therefore, it is vital to know that the employer and employee cross paths with each other.
Due to the changing labor market, several new trends are arising. These trends come from both the employer's and employee's perspective. The employer perspective shows a need of flexible deployment of talent such as freelancers and interim workers. Furthermore, the employee perspective is more likely to know trends such as work/life balance, location- and time-independent work, etc. In short, the personalization of the working relationship.
These trends evolve with the arrival of a new generation: Millennials. They have grown up in times of rapid development, and therefore expect a lot with regard to their own careers. For them, flexibility is of utmost value as they do not necessarily feel they have to follow a linear career path and are more demanding of work/life balance. Millennials' demands are also partly responsible for changing the labor market (in addition to the rapid changes due to technologies). Employers have to adapt to this. This would enable them to flexibly use talents through freelancers or interim workers. In a nutshell, these trends arise from the increase in flexibility and the millennials entering the workforce.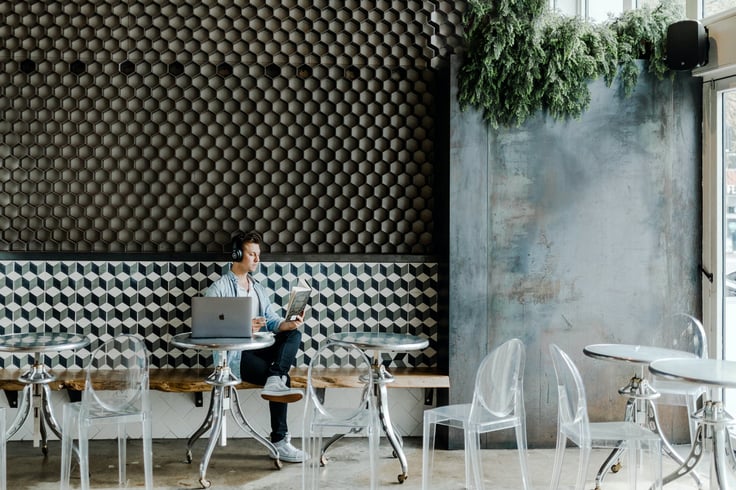 In addition, these trends come from the rapidly changing world of digitization. As a result, it is likely that within five years, 20% of jobs will no longer exist and further training and empowerment will become necessary.
Given these trends, it is also important to delve into the consequences of these trends for the labor market. As mentioned, flexibility has been increased. This has consequences for talent selection. In the past, talent recruitment focused mainly on traditional competencies during the selection process. This will have to change in order to be future proof for the flexible deployment of talents. The competencies themselves are no longer the only relevant aspects. The underlying competencies and the talent's learning capacity need to be looked at more deeply. This can give a reliable indication of where this person can be deployed in the long term.
"Digitization will cause jobs to change and quite some employees will experience difficulties to learn, unlearn and relearn."

- Jan Laurijssen, SD Worx
These underlying skills can be assessed by job changes, looking at the course of education and by testing the learning ability by assessment centres/development centres.
We are now talking about the necessary skills for the future, but which skills are we specifically talking about? People will assume it's about digital skills, looking at changes due to the VUCA world. However, we can summarize the skills of the future in these eight abilities: (1) problem solving ability, (2) collaboration ability, (3) leadership skills, (4) decision making, (5) learning ability, (6) creativity, (7) ability to change and (8) interpersonal communication skills. Through these abilities, a match can be found between the present skills in an organization and the needs, instead of having to recruit a new talent during "the war for talent". Thus, the ability to move jobs to people, and people to jobs. The manager is an important stakeholder here, as he/she knows which talents are in his team and which ones are to develop. In addition, HR will take on a supporting role in this.
"Possible solutions for the flexible employability of talents are co-sourcing, talent pooling, flexicurity."

– Jan Laurijssen, SD Worx
Co-sourcing is often used to make careers more sustainable. Originally, organizations unite within a network to exchange older workers, in this way stimulating mobility. However, co-sourcing can also be used to exchange talents between the employers involved in order to respond flexibly to (changes in) demand for labor. Flexibility is hereby guaranteed and employers have the security of employment. However, this is also interesting for the employee, as they learn competences because they come up with different substantive issues in different contexts.
In addition, flexicurity is a strategy that has been developed to strengthen labor market flexibility, labor relations and to develop security (such as job- and income security). This strategy therefore responds to both employers' and employees' needs, as it will enable employers to continue to attract talent in the future and not lose their market position. Employees will be able to sustain income security and reduce the risk of job loss despite their need for flexibility. Both the talents and the organization will therefore have to adapt. In sum, a combination of exchanging talents where and when they're needed between employers - flexibility and co-sourcing - and job- and income security should be the start of a necessary revolution!
Today we are dealing with COVID-19. As we have all noticed, this virus has quite an impact on the execution of our work. Employers and employees are forced to come up with creative solutions in order to continue to carry out the work. This has given us insights into (virtual) possibilities, but also limitations (lack of human contact). In addition, the polarization is also well visualized, such as in healthcare. This requires more flexible thinking!
Concluding, this unpleasant situation may serve as an eye-opener for many companies for the future, regarding flexibility!
Read the other blogs our students wrote about the future of work:
Part I: The competences of the future
Part II: Flexible employability of talent
Part III: Guaranteeing the future of work by dynamic careers