We all know: our society is changing constantly, as is the labor market. Some jobs are being shaken by technology and automatization, labor force mobility is growing, and we will all have to work longer. That's why both organizations and employees need to act future proof, and flexibility and management could be the crucial keys for organizational success. Those who can adapt quickly today and realize the fundamental role of management, will be successful in future unpredictable times.
As part of the Master in Human Resources Management, our students wrote 4 blogs about the future of work, in collaboration with companies.
This is Part III: in collaboration with Janssen Pharmaceutica
Dynamic careers -
by Sofie Guterman and Indara Robyns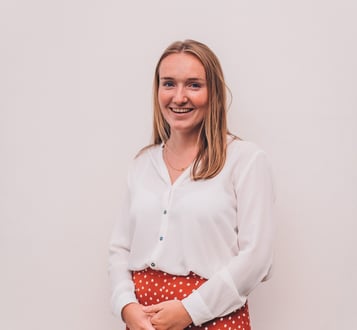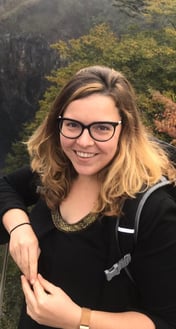 In this blog we focus on dynamic and flexible careers. Previously, careers knew a linear evolution, within the same domain and the same organization. This will no longer be the case in the future. Career management will have to focus more than ever on development possibilities, workability, short- and long-term employability and the dynamic approach to changes. It is important that employees pro-actively take control of their careers in order to be and stay employable on the long term. There needs to be a focus on the balance between career support and self-management, and between comfort and challenge. We should definitely keep in mind that a career is the property of the employee, but the organization needs to draw the map.
A best practice example is the Talent Fit Center of Janssen Pharmaceutica
It's general knowledge that you need to move from time to time in order to feel good in your skin and feel fit. The same applies to a career. Engaging in new challenges, taking on other tasks, being employable and being the best version of yourself, are also part of a career. The Talent Fit Center of Janssen Pharmaceutica coaches its employees, resulting in an increased mobility and job crafting.
Career coaching within the Talent Fit Center consists of two phases:
First of all, the external career coach helps through self-reflection and self-knowledge to answer questions such as: who am I, what can I do and what do I want (=scan phase).
In a second phase, the internal coach helps the employee, based on the developed self-knowledge from phase one, to effectively take action (= the plan & do-phase).
"We want to empower people in their careers. People need to feel good about their careers and be able to contribute with their talents."

-Anouck Van Hoydonck, Janssen Pharmaceutica
Within an organization it is important that there is a clear strategy and vision, and that this is supported by employees. Janssen Pharmaceutica strongly believes in its own employees. The project of the ambassadorship illustrates this: a call was launched among employees to sign up as ambassadors. The task of these ambassadors is to promote this project within their own working environment and to motivate and enthuse their colleagues to actively pursue their careers. And this worked! More than 150 employees, from different divisions, are currently actively engaged as ambassador. Ambassadors can have different roles, for example they can be part of a working group that organizes internal job fairs.
An employee within Janssen Pharmaceutica phrases it as follows:
"As an ambassador, I want most importantly to motivate people, namely the shiftwork employee at Janssen. I want to give them the courage to really be engaged in their job. We all need to work longer, that's why we should all be enthusiastic about it!"
Consciously choosing for talents is contributing to personal work capital, the power and will to go to work every day.
For years, there was a culture in which career development was only equaled to grow in expertise within the same division at Janssen Pharmaceutica. However, this perception has changed, because nowadays a career is more than just work. That's why there is a focus now on an attractive work environment which motivates the employee to go to work every day. The growth and development of talents are also very important to make employees' careers even healthier and more sustainable.
Janssen Pharmaceutica summarizes this under the label "Healthiest Careers". In this way, employees will also be able to arm themselves more easily against the changes, unpredictability and needs of the future.
That's why ownership and leadership are the thriving forces to make work future proof.
People managers have a crucial role in the career path of employees. An employee will only move if his manager supports this and effectively stimulates him. To effectively be able to do this, it is required that the people manager has the right approach and skills.
A people manager must therefore be coached to enter into career discussions with their employees. It also needs be clear that the employee himself or herself will have to take responsibility for his or her own career and development. On the other hand, the people manager also needs to be stimulated to be open-minded about the growth and mobility of his employees by acknowledging their talents.
In other words, dialogue and openness are important to maintain chemistry between managers and employees. It can therefore be concluded that the future of work calls for future-proof talent management that requires agility. Careers need to be dynamic and tailored to the individual, and should not be limited to the boundaries of the company. The employee needs to take ownership and be flexible; the people manager needs to support the employee in this.
Conclusion, the focus of career management needs to shift from a linear career to a dynamic one, in which both parties need to assume their responsibilities.
Read the other blogs our students wrote about the future of work:
Part I: The competences of the future
Part II: Flexible employability of talent