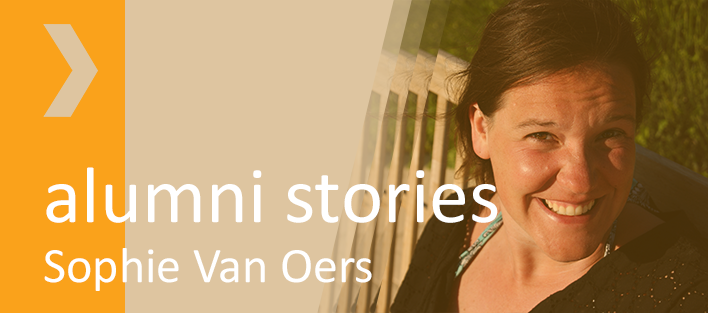 The economic goings-on of the business world can be a tricky subject, especially for those who are not at home in the financial world. For these people, Antwerp Management School offers the BENE program: Business Economy for Non-Economists. In just nine days, you will be introduced to the financial-economic aspect of management, allowing you to gain new insight into business economy on an academic level.

The training, as the name implies, is a perfect introduction into business economy for anyone that has little to no knowledge of the financial world. "I am a historian by degree and don't have much financial know-how", says Sophie Van Oers. "I have been working at a financial institution for the past 6 years and would like to keep working on my personal growth. Hopefully this will increase my future opportunities and broaden my view." The applicants for the BENE program are all very different and this diversity can help you to broaden your perspective. "The profiles are very diverse and everyone is active in a different sector. It is a nice group and it's fun to see how everyone shares their work experience with each other. It is good to come into contact with other profiles and sectors, because again, it broadens your view. It gives you a refreshing look at your possibilities in the professional world."


More than just theory
The training is given at an academic level but is focused on practice, by explaining the subjects of each class and translating them into practice. "It's not just theory," Sophie mentions, "there's a lot of interaction as well. The classes are well constructed, a lot of subjects are discussed and the topics are applied by way of exercises, which I find to be an added value."
A specific example of this for Sophie can be found in the macro economy class: "Something I remember from the macro economy class is that we are currently in a rapidly evolving economical context and that we, as Belgians, are rather conservative and not always dare to evolve along with the market. I myself am active in the bank sector, a sector which is under pressure at the moment, which makes me conscious of the uncertain future of the sector in which I am employed. Hopefully I can create more opportunities for myself by following this course."


Enriching insights
The training is certainly recommendable to those who want to gain insight into the connection between business processes and the economic context in which businesses operate, as well as for "people who are looking for an introduction into economics and who want to learn about large amount of concepts in a short time and want to get submerged into the analysis of financial statements. It broadened my perspective, taught me new concepts and I am definitely glad that I signed up for the course", Sophie concludes.