We have made it our trademark at AMS to develop the leaders of the future, gearing our students with all necessary skills. These efforts culminated last year in the Global Leadership Skills course, that was integrated in all our master's programs. To find out if we are on the right track, we asked Sophie Wuyts, master's student in Work & Organizational Psychology, to take a closer look at the skills of the future and see if they match with our programs. The answer is a definite yes, even after the COVID-19 pandemic put her findings to the test in very unexpected ways.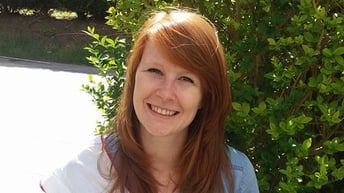 During her 120 day-internship at AMS, Sophie Wuyts did a lot more than just tagging along with us. She got to know our organization inside and out and set up an innovative research project, focusing on the question whether the AMS master's programs are futureproof:
"I carried out a literature review first, to find out which skills will be needed most in future, according to experts. I came up with an overall top 9 of critical skills: resilience, social intelligence, adaptive thinking, learning agility, critical thinking, virtual collaboration, design thinking, emotional intelligence, and judgment & decision making."
It was reassuring to see how theory and practice reinforced each other.
"I then went on to see if these top 9 skills were integrated in the AMS master's programs and if students were really picking up on them. I analyzed curricula, checked learning outcomes, studied students' personal development plans and interviewed faculty. It was reassuring to see how theory and practice reinforced each other. Resilience, for instance, is the number one skill cited by experts. Likewise, it is the skill that is most frequently mentioned as a goal by students. And faculty too, referred to it as an overall skill included throughout the curricula."
T

hose skills are already high up on the AMS agenda.
"However, resilience is not explicitly defined as a learning outcome, and it is not yet part of the students' assessment. In reality, though, resilience is an important takeaway from the AMS programs. I was there with the students, I participated in the seminars and bootcamp, I witnessed the ups and downs, and I can definitely confirm that AMS teaches students how to be resilient. In terms of the other top 9 skills, AMS did really well too, as a whole. But here again, AMS may need to make those skills a little more "visible". Not all skills have to be defined and scored upon as learning outcomes, mind you. And not all skills are equally important for every program. Still, they are key in the development of future leaders and it is a good thing that they are already high up on the agenda at AMS."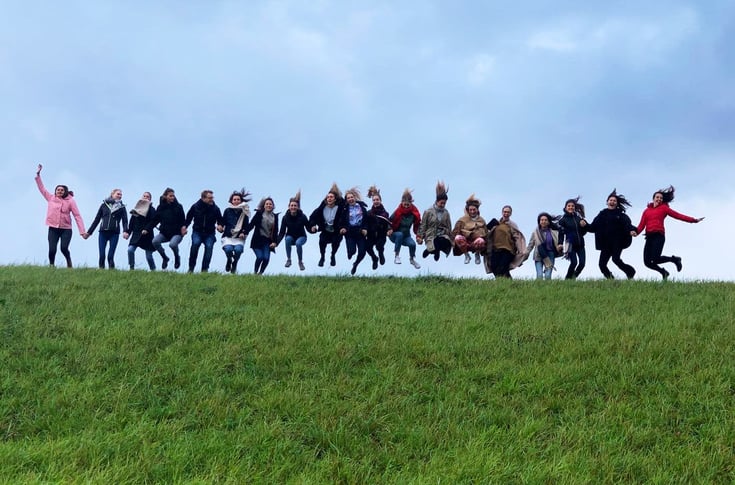 "If there is anything the coronavirus crisis has highlighted, it is that soft skills such as teamwork and problem-solving abilities are needed now more than ever. So here again, theory and practice go hand-in-hand. I kept in touch with some of the students throughout the lockdown, and they definitely had to move up a gear when it came to virtual collaboration, for instance, which is also one of the top 9 skills. As it happens, AMS already provided them with a good basis and I am quite sure that virtual collaboration will be focused on even more, in the following academic year."
This is exactly what we have been preparing our students for: to step up and demonstrate leadership.
Ans De Vos, Academic Director of the Global Leadership Skills course, confirms:
"Faculty and students all had to switch almost overnight to 100 percent online learning and collaborating. Online classes were the least of our worries. At the time of the lockdown, the students were getting ready for their master project: all full-time master's students work together in small teams on a real-life business case. Only this time, due to the social distancing rules, they had to collaborate with their fellow students online, trying to solve a problem for a company that they were unable to visit in person. So, our students certainly did have to develop skills such as virtual collaboration and adaptive thinking at a very rapid pace."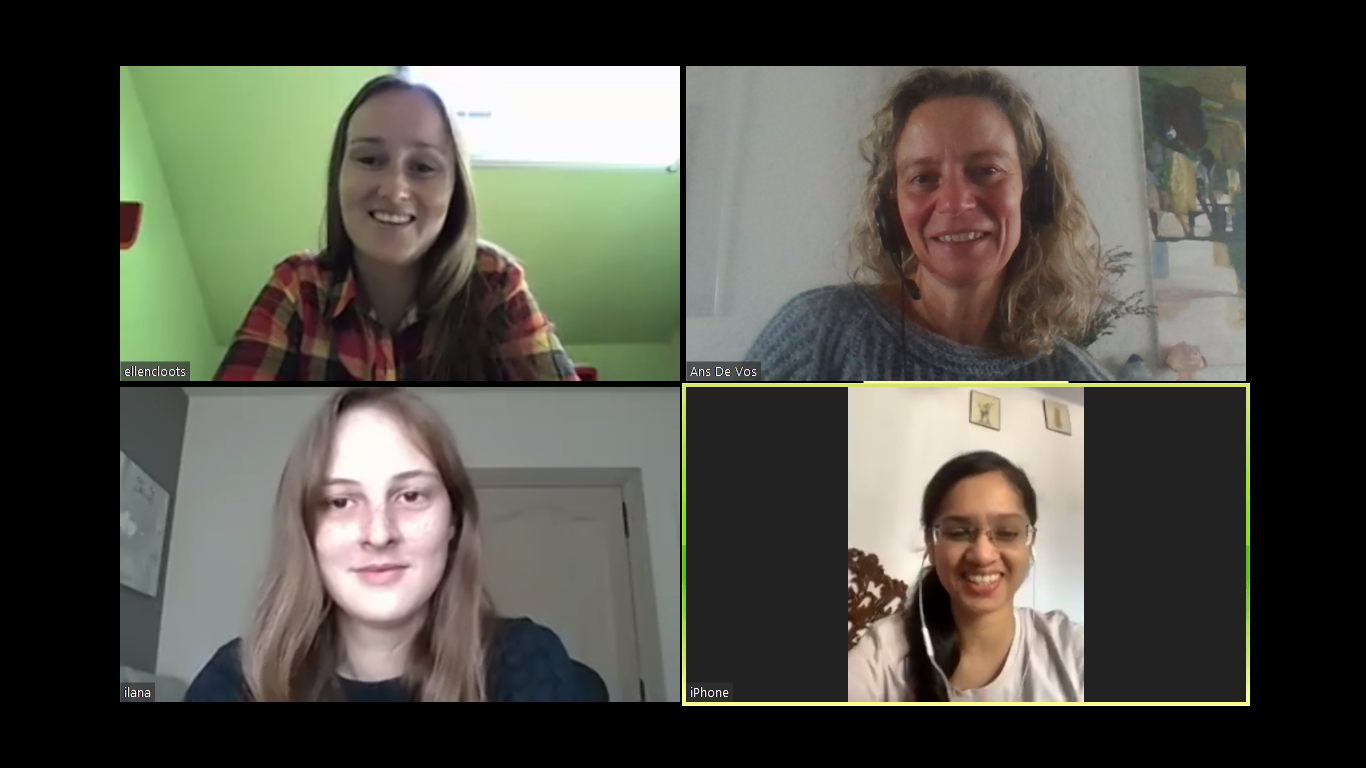 This is about the underlying, cross-cutting, and not so tangible skills.
"This is, however, exactly what we have been preparing our students for all along: to step up and demonstrate leadership. Every decision they will make, later in life, will have an impact on other people, on organizations, on society as a whole. In line with the AMS mission, we thus focus not only on the hard, technical skills, but also on personal development, global perspective and societal consciousness, including values such as sustainability. This is about the underlying, cross-cutting, and not so tangible skills. In a traditional higher education system, students follow a certain program, consisting of clear-cut courses such as finances or supply chain. It is easy then to overlook the soft skills. That is why we have been introducing those skills in most of our master's programs for over ten years now. This academic year, we took things one step further and integrated the Global Leadership Skills course (GLS) in all our master's programs."
Those are the skills that their future employers are looking for.
"GLS is all about practice: students learn how to work in a team setting, how to avoid or resolve conflicts, how to negotiate, and so on. They also have to set up an action learning project, focused on one of the SDGs. In this way, they get to develop many of the top 9 skills that Sophie mentioned. And we try to make them aware of that. Doing an in-company project in times of corona, for instance, is about so much more than carrying out a literature review or doing market research. I explicitly asked my students to write down what they learned about collaborating in a virtual way, about organizing their day while being in lockdown on their own, about taking a different approach to their assignment, and so on. Those are the skills that their future employers are looking for, rather than pure technical knowledge and hard skills."
"GLS was a bit of a pilot project. But both Sophie's findings and the coronavirus crisis have confirmed that we are on the right track. So, we will definitely continue GLS, optimize the course even more and highlight the top 9 skills throughout all of our curricula."