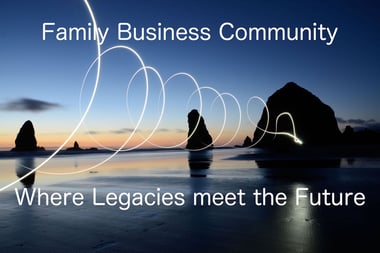 Antwerp Management School has four Knowledge Communities, including the Family Business Community, that creates solutions and supports small and medium sized (family) businesses, through lectures and publications. It also offers training and provides new, output-oriented academic research. Content wise, it focuses on innovation, entrepreneurship and sustainability.

There are lots of stories that we would love to share with our community. We've selected five videos that we found touching and we are convinced that they could be very inspiring for our members. Watch and enjoy!
1. Family businesses can be vulnerable. That is very powerfully expressed in the following video, showing one of the oldest family companies in the world. 'Houshi' gives you the story of the true legend that is characterized by respect, pride, pain and insecurity.

2. As the brand-new Enterprise of the Year, Vyncke's company video has got to be included. A beautiful family business that illustrates the fact that tradition and craftsmanship go perfectly with innovation and internationalization.
3.What is the point of your existence, and why do you do it? What drives you as an entrepreneur? According to Simon Sinek, this forms the essence of inspiring leadership. Find out how you can make the difference in your family business in this TED Talk.
4. When you say wine, you say Antinori. And who talks about Antinory, is talking about one of the oldest family run businesses in Europe. In this video, you get to know the history of this amazing family business and learn how they succeeded at keeping the company in the family for 20 generations.
5. Family businesses are the conerstone of our economy. If you're still not sure about that, you have to watch this video. Even though it's based on statistics from the United Kingdom, it is still very much applicable to our country, where 77% of all enterprises with employees are family businesses.

Want to stay informed on everything regarding the Knowledge Community Family Business? Sign up right here for the newsletter!