When the going gets tough, our students get going
COVID-19 has companies sprinting and running a marathon at the same time. While trying to stay on top of things here and now, companies simultaneously need to rethink their long-term strategy. A mission impossible? Not really. All you need to do is let our students do some of the running for you. Let them work on the analyses or research for the opportunities you want to explore.
Why engage in an in-company project?
Feeling a bit hesitant about taking on students in these turbulent times? Don't.
Here are five reasons why working with our full-time master's students will help you tackle your business challenges.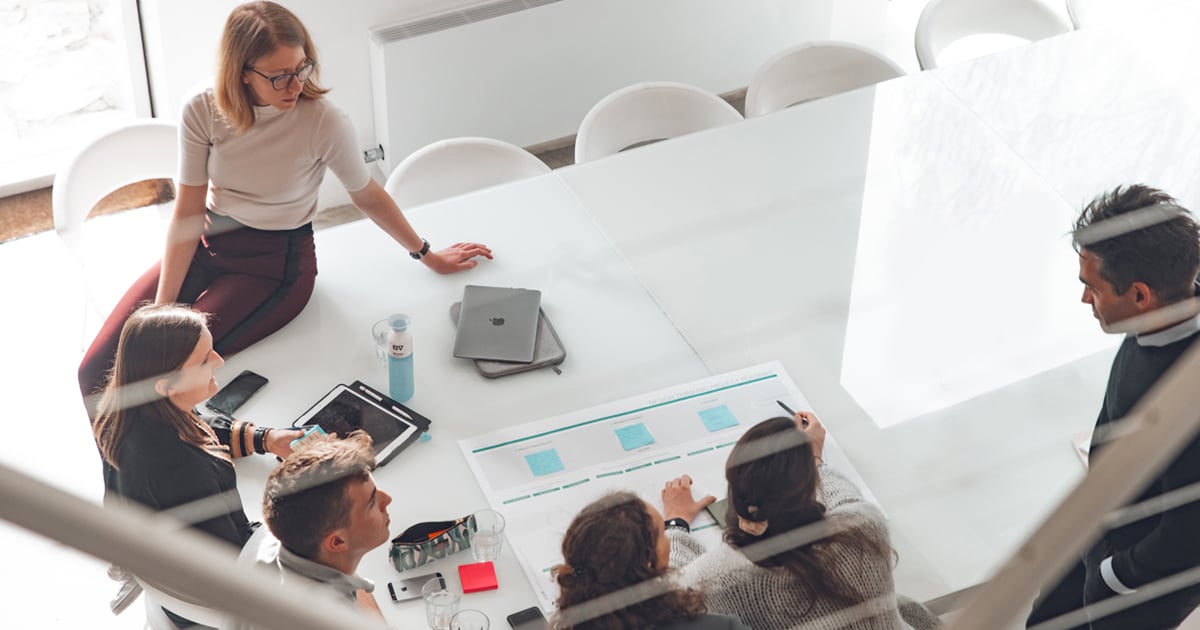 You may need to multitask, but they don't. With an in-company project, you get a

dedicated team

of 2 to 4 students at your disposal. During

8 to 10 weeks

, they can totally focus on the challenge at hand.


Our students are creative Generation-Z spirits. Emerging technologies and markets? Promising theories? They are on it. Expect electrifying new

ideas, not hampered by daily business affairs

.




Those ideas are literally coming from all over the world, thanks to our

international student population

. And you can choose from

varying fields of expertise

, from HR and supply chain to marketing and innovation.


Worried that the students may let their enthusiasm run away with them? There is no need to. Our students are

monitored by our faculty

, who give them academic input when needed and keep them right on track.


Consultancy may be time and money consuming. With our students, you get

budget-friendly quality advice

in a short period of time. At the end of the project, the students will present you with an academically underpinned business report, including ready-to-use recommendations.
What are you waiting for?
Don't let the coronavirus crisis get in the way of your creativity and visionary spirit. When the going gets tough, are students are more than ready to get going for you. Get in touch and find out how you can team up with our students.