As a student of the Executive Master in IT Governance and Assurance (aka MITGA), I graduated in June 2020 with a subject that matters to us all: how to find and select the right citizen services from the government to help us? And more importantly, how can governments apply digital technology to their services to facilitate the use of it by citizens? In this blog I would like to give a summary of my research and share my findings with you.
As digital consumers, we are all getting more familiar with using platform models like Airbnb or Uber on a daily basis. Consequently, as digital citizens, we start to expect the same convenience for accessing government services. These include healthcare, education, employment offers, and many more. In addition, we want these services to be a type of self-service, personal and proactive. Governments should apply technology to facilitate transactions between citizens and the ecosystem directly, in contrast to managing it all themselves.
Are governments ready to deliver?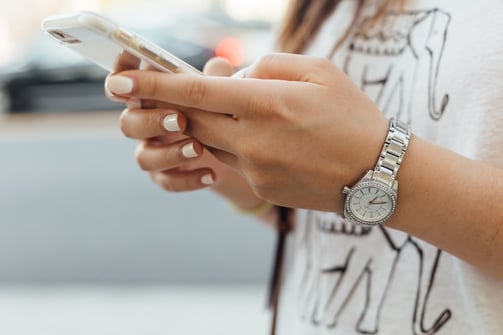 Trends in government platform models
Excellent examples of government platform models emerged over the last 5 years all over the world. Several countries, such as the US, UK, Singapore, Dubai, Australia, or New-Zealand, are taking a fast-forward approach in adopting technology to build the platform model for improving citizen services. Many others seem a bit more hesitant to engage in a centralized and coordinated approach. In these countries, there is often a lack of overall vision, certainly from a political leadership point of view. This stands in stark contrast with the ingenuity and creativity that several government organizations are showing by embracing the platform model on their own. They do this by realizing value bottom-up, thus in a very localized way in the city or region they operate in.
In general, governments are late to the scene in applying the most recent technology. Road maps to use technology vary from country to country, but generally lack ambition. Simply put, governments struggle to adapt their long-standing operating models to the standards of the digital age, by using technology as a differentiator.
Success factors for a platform model
My research indicated that if governments do not design and operate a platform model based on a clear vision, are not supported by (political) leadership, are not using the latest technologies, or do not engage with a new culture to innovating citizen services, the resulting value might not be achieved. Citizens will likely refrain from using the platform model for requesting government services as long as governments do not operate in a trusted environment where data is kept private and only used in the context of personalizing the transaction.
My study identified the success factors for governments to successfully embrace the platform model, ranging from design to operations. The research investigated and determined what value and trust mean for citizens, governments and ecosystem partners, and how to organize for maximum efficiency. The study also offers practical advice on how to build a thriving organizational structure fit for purpose. A unique standard was established on what it takes to be successful in embracing the platform model. This was mapped to the typical level of responsibilities in an organization (see image below).
| | | |
| --- | --- | --- |
| Strategic Level | Tactical Level | Operational Level |
| How to set the vision for redesigning citizen services using a business platform model? | How to set up a team that delivers in small incremental step, i.e. introduces Business Agility? | What Talent and Skills are needed to be part of the platform organization / team? |
| How to convert the vision into an actionable Platform Strategy? | How to design a Business Ecosystem? | How to design the platform around a great Customer Experience? |
| How to ensure (Political) Leadership to embrace the platform model and explain the benefits to all stakeholders? | How to design Platform IT Architecture & Infrastructure? | How to manage risk in operating the platform model? |
| How to ensure the right Governance structures are put in place inside the organization? | How to install the right Data Driven technologies and how the platform and ecosystem can use this data in a secure way? | What standards and tools to make available for exchanging data and functionality with the Technology Ecosystem? |
| How to set an (Innovation) Culture with civil servants to let the execution of services be done by external partners? | | |
| How to determine the value for all stakeholders (i.e. government, citizens and ecosystem partners)? | | |
Theory put into practice
The techniques were centered on these success factors and validated with three government organizations in Flanders that already have a platform model in place. All cases reported that there is value in applying the platform model, even if they each define value in a slightly different way. They reported clear benefits for the citizens as it provides convenience for requesting government services. The value for the government organization itself is that the platform offers a way to provide more personalization with citizens taking up a proactive role. All also reported that building up an ecosystem is not easy, but definitely worthwhile. If the rules are clear and there is a potential revenue outlook, companies will show initiative. However, ecosystems and trust are not established overnight; they require constant attention. Research also showed that citizens still prefer to talk to a civil servant. It seems that there is resistance to trust the government with all your data on-line. Yet, citizens are all digital consumers and are expecting a more digital experience from their government.
This study demonstrated that governments can design, build, and roll out a successful platform model. By applying the list of critical success factors, the developed governance model, and the validation techniques, governments should be able to strategize, design, and roll out a platform model successfully.
Clear benefits for governments & citizens
The artifacts created in the study can help any government in addressing concerns to designing a platform model. There are now clear criteria defined to measure where one is, where one wants to be, and how to get there. Governments can use this material to understand how to build a vision and strategy. This study also suggests what technology features and characteristics to focus on to create a powerful technical platform. It demonstrates where and how data should be captured to personalize the experience without losing transparency.
If done well, there are several benefits for citizens. You get instant fulfillment of the request: the platform allows more self-service and more control over how you spend your government allocated budget. You can get a job faster, decide on healthcare partners, and get access to the right education. Homeless people will get access to the right service tailored to their specific needs.
The timing for embracing the platform model could not be better, as many institutes like the EU are calling upon governments everywhere to embrace technology to improve citizen services. The platform model is here to stay.
It is now clear what it exactly takes to make the platform model a success at government agencies, even on a small scale. Waiting to engage is not an option anymore as the number of digital citizens like you and me is on the rise; looking for the possibility of self-service, and proactive and personalized government support.