Adrie Heinsbroek, Head of Sustainbility at ING Belgium, is convinced that a sustainable economy is going in the right direction and that bankers, businesses and business schools can play a decisive role.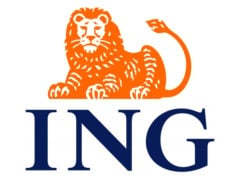 "In my position I deal with the question of how we, as a bank, can contribute to society. It doesn't help standing at the sideline, shouting that things have to be done differently. Nor do I believe in a revolution or radical change systems. In my opinion, f you want positive change, this is the moment to work for a bank. If you use money well, lots of great things can be derived. Micro-financing is a great example, although it's not the solution for everything. It provides a slight push in the back so people can take the next step themselves.How did you ever come to the domain of corporate social responsibility and sustainability?
Turning point
Sustainable investments, also called Socially Responsible Investment or SRI, are growing in our country. Almost 10% of all Belgian investments are subject to this name. Are we nearing SRI becoming mainstream? "Absolutely, but I have thought that moment arrived a few times already", says Heinsbroeck. "With sustainable investments you can see wonderful results, with investments that strive for return on one hand and respect mankind, environment and society on the other hand. You put money to work and provide positive change. At ING we are convinced that everyone, even the private investor, can contribute to this and enjoy a proper return. This way you create an engine of positive capacity to which everyone can contribute within their own possibilities.
We can indicate that sustainable investing yields good returns. You can really feel that people and corporations are really involved in sustainability, by eating less meat, by wasting less energy and how they spend their money. They don't want to just see the pretty cover, but want to know exactly what's in the book. That's where SRI meets with them because it provides an added quality label based on audited criteria. I am convinced that we are nearing the turning point: there is a solid supply of sustainable investment and there's also lots of demand for it."


The role of business schools
Not only the mindset of the consumer/ investor is changing. Businesses are also flipping the switch, says Heinsbroeck. "As board member of ABIS (Academy for Business & Society), a worldwide network of business schools and corporations, I am convinced that business schools play a crucial part in educating the entrepreneurs of today and tomorrow. To teach them how to make better and more sustainable decisions and new ways of thinking about business models. All across the globe we are searching for the same thing: a better future. By betting on sustainability we can ensure that this future isn't at the expense of others. I have the feeling that is happening right now. All traffic lights are glowing green one by one."


Post from Cameroon
"My uncle worked as a volunteer for the Dutch government in Cameroon. He sent beautiful letters on airmail paper. He wrote about people trying to improve their lives in a different country. There lies the seed of my interest and sincere belief in people. In the eighties the Western society was very 'self-based', but I was convinced that there had to be some kind of 'us'. I got convinced along the way that I shouldn't try helping people on my own and that it doesn't work like that. What we can do is work together as a whole to make the world a better place."