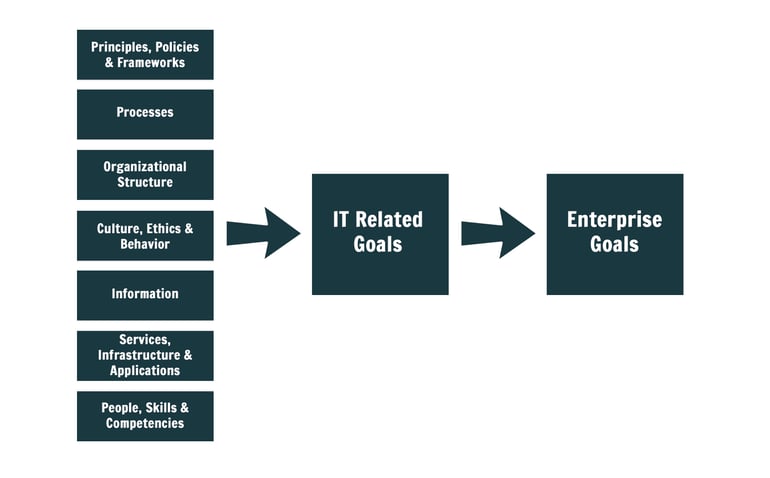 With the digital revolution, companies are investing more and more in information technology (IT). These investments are expected to contribute to the creation of increased and/or new company value. To effectively realize this expected value creation, new ways of managing these digital assets are needed, known in the field as "IT governance practices".
These IT governance practices are largely there to ensure that business and IT professionals work together in an integrated way on IT management and decision-making. Companies may implement a series of IT governance practices, such as putting in place IT governance structures (e.g. Business/IT steering committees) and IT governance processes (e.g. business cases and portfolio management).
Implementing IT governance practices
In a recent study by Antwerp Management School, business, IT and audit managers from various sectors were asked about the importance and implementation of required IT governance practices. They also studied how these IT governance practices contribute to the fulfilment both IT objectives and the wider company objectives.
IT and business objectives

Among other things, respondents were asked about the degree of implementation (maturity) of the various IT governance practices. The results show that organizations are particularly good when it comes to developing and implementing "organizational structures" (e.g. installing a business/IT steering committee and developing new jobs such as enterprise architect) and "tools and applications" as a support (e.g. project management software).
Where companies seem to be struggling, however, is with the effective application and implementation of IT governance processes. This is particularly the case for processes that demand a high degree of business involvement, such as portfolio management, business cases, innovation management, architectural principles and risk analyses, all of which have a low maturity score. The latter is contrasted with the more "internal" IT processes such as incident management.
Moreover, the results imply a positive correlation between the implementation of IT governance practices and the fulfilment of IT objectives. They also confirm a very strong positive association between the realization of IT-related goals and achieving the company's overall objectives. All of this suggests that a better implementation of IT governance practices will contribute to greater value creation for the organization.
Conclusions
The results of this study give a good picture of how companies handle digital asset management practices. It is clear that companies find it relatively simple to implement a number of management structures in the organization, but that they then struggle with applying the accompanying management processes. Following the empirical evidence that such IT governance practices have had a positive influence on creating company value, company management will be more likely to support investments in IT governance.
This type of research is the foundation for the Business Meets IT executive programs. These programs train executives to build bridges between Business and IT.
You can find more details on the research via Steven De Haes.