The Master in Innovation and Entrepreneurship has already brought forth many great enterprises. From medical products to coffeebars, from fashion to apps, their founders have all followed the same program. They can all be an example and an inspiration for alumni to be.
1. Twikit
Martijn Joris, Class of 2007


Twikit is a company specializing in 3D customization. Their belief is that adding a personal touch to products leads to an improved and more valuable experience. To facilitate this, they've developed a cloud-based platform, which brands and designers can integrate into their own digital platforms. The platform automatically connects with 3D-printing facilities and other digital makers.


2. Normo
Jens Oris, Class of 2007
Normo is a hip and innovative coffee shop in the heart of Antwerp's student area. Normo gives the impression of a small distillery. They have an environmental permit to roast their own coffee. For Jens Oris, the miracle barista behind this cosy coffee shop, ecology and fairness to the coffee farmer are the most important values.
3. Board of Innovation
Nick De Mey and Philippe De Ridder, Class of 2008


Board of Innovation is an international consultancy firm for entrepreneurs, specialized in business model innovation. They help clients like eBay, P&G, J&J and Volkswagen to innovate as startups and to develop durable new sources of income. Board of Innovation operates in the belief that most enterprises need a business spirit to help them innovate. That is why they focus mostly on introducing a startup mindset in the organizational culture through their workshops. The goal is not only to facilitate the innovation process, but also to come up with refreshing business ideas.
4. Loop
Maarten Bodewes en Dimitri O

,

Class of 2010

"Loop" launches high-tech earplugs for nightlife. The earplugs have an elegant, discreet design, provide excellent acoustics and are very comfortable. Maarten and Dimitri were confronted with tinnitus when they were a student. They did not like the earplugs that were available on the market and therefore developed high-tech earplugs that perfectly protect your ears while allowing enough energy to fully enjoy the music.
5. Jakhals
Jeroen Depuydt and Nicolas Faes, Class of 2012


Jakhals is a Belgian watch brand that stands for quality, founded by young entrepreneurs Jeroen Depuydt and Nicolas Faes. They met each other during their Product Development Training and then followed the Master in Innovation and Entrepreneurship together. Jakhals launched its innovative watches with Kickstarter, a crowdfunding platform where they could offer their product at a reduced price.
6. Minze
Jiri Vermeulen and Gilles Tas, Class of 2012

Minze is a digital health company that develops and sells medical products which are Internet connected and easy to handle at home. In 2016, they were awarded by VOKA as 'Promising Company of the year". Their first product was Home Flow, an innovative product that makes it possible to diagnose and follow up on functional bladder disorders at home.
7. Kaboosh
Talha Masood, Class of 2013


Kaboosh is an Antwerp-based, clean and conscious streetwear for men. Kaboosh believes in creating high-quality clothing without causing any unnecessary harm to planet we live on.
8. BE-O markt
Henri Vercruysse, Class of 2013

BE-O stands for Be Organic. BE-O has three fresh markets with a wide range of organic products. They seek a transparent contact between consumer and producer. Henry Vercruysse was 25 when he took the first steps in entrepreneurship immediately after his Master of Innovation and Entrepreneurship. Together with Philippe Woitrin, who had quite some years of experience in the food industry, they started BE-O. Directly from the farmer, daily fresh and at fair, reasonable prices, are values that are preached by BE-O.
9. Poppy
Moos Tits, Class of 2014



Your Poppy, your choice, your freedom. Poppy is a sharing platform with 300 🚗, 300 🛵 and 400 🛴 in Antwerp & Brussels.
10. Bao Living
Benjamin Eysermans and Axel van der Donk, Class of 2015



Bao Living is a new eco-friendly enterprise that questions the classical building process. Benjamin Eysermans & Axel van der Donk founded Bao House after their Master of Innovation and Entrepreneurship at Antwerp Management School. The goal? To decrease the price tag that is involved in constructing houses by 30%, and to do this in an ecological way. They want to minimize the impact on the environment by using ecological-conscious materials. Reducing the ecological footprint of the construction process but building in an efficient and economical way is what Bao House stands for.
11. Gutsy Captain Kombucha
Matus Vavercak, Class of 2015

During a trip to the US, Matus and his friend Peter discovered Kombucha: an ancestral drink, known as the immortal health elixir. They brought it home and gave it to their family and friends to try. That's when they realized that forty years ago, in former Czechoslovakia, their grandparents used to brew Kombucha at home. The two friends combined their entrepreneurial spirit with their heritage and beliefs and started to produce their own Kombucha. They found the ideal conditions to produce high-quality and tasty Kombucha in Portugal. Their vision is to create the best tasting healthy drinks, giving everyone the choice to change to alternative healthy, natural and organic drinks, without compromising taste and satisfaction.


12. Opyos Beverages
Frank Wagner, Class of 2015

The Opyos team joined the world of distilling in the Fall of 2016. Producing a gin started as a spontaneous idea amongst three friends at the bar. Their enthusiasm, innovative and creative ideas, along with valuable insights from local industry experts, enabled them to craft a unique product full of character. ''Opyos" symbolizes the passion and determination they put into the creation of this gin, comparable with the way artists tenaciously pursue perfection when designing their oeuvre d'art. Crafted in small batches, the Opyos Luxembourg Dry Gin is a harmonious blend of 8 local elements they hand-picked and intermixed with 18 botanicals.
13. Salute
Jan Farasyn, Class of 2018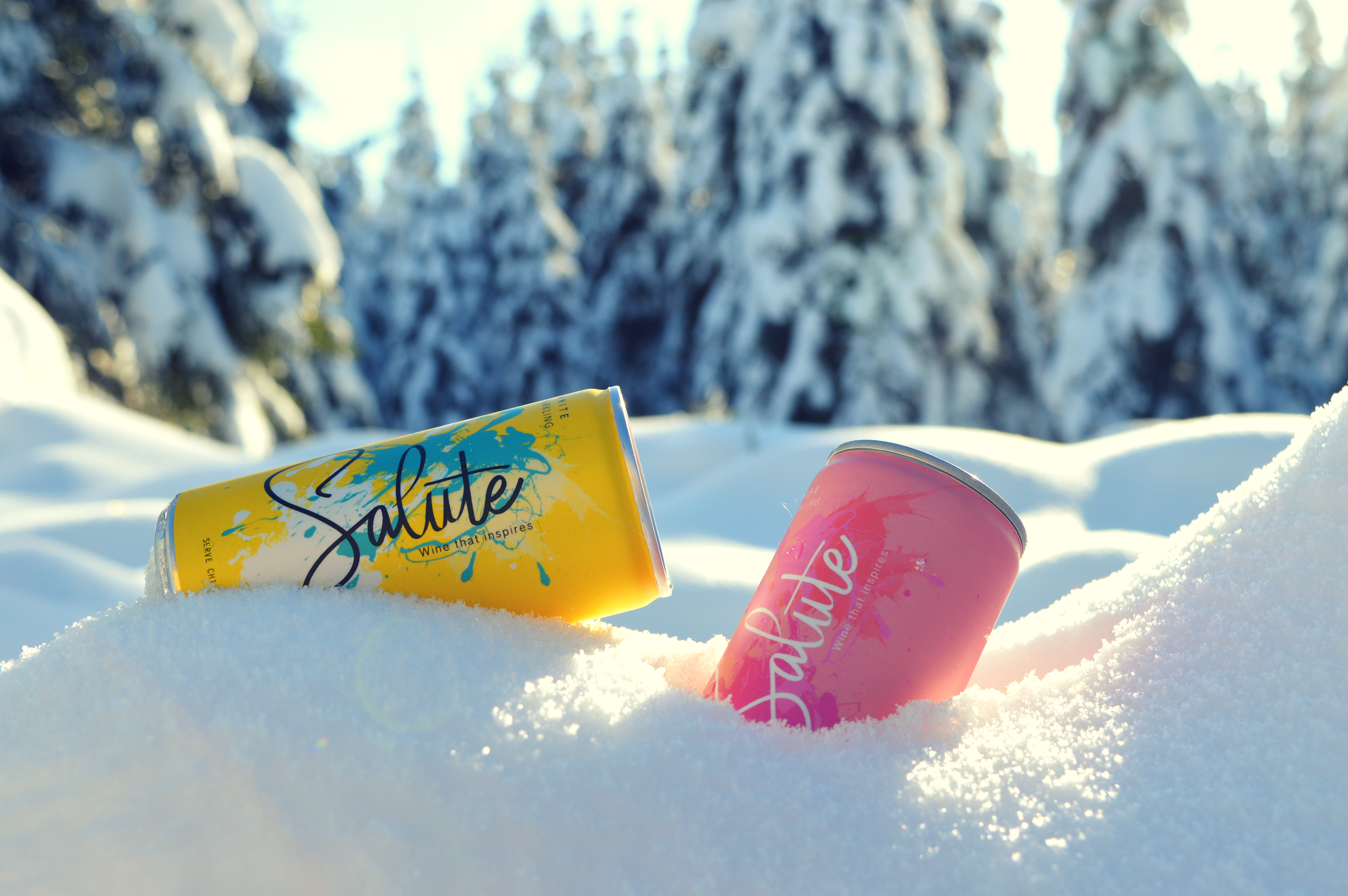 At the beginning of the first covid 19 wave in March 2020, Jan became temporarily unemployed. He had always wanted to start his own business, and decided that it was time to jump. He started from his passion for wine and Italy, and worked out a business plan with the tools learned in the MIE. In January 2021 he and his brother Tim launched the product "Salute", which will definitely shake things up in the wine industry.
Offering lightly sparkling Italian wines, in a go-anywhere, drink-everywhere can. Ideal for casual hangs or crazy adventures. The cans are 100% and infinitely recyclable and as such considerably more sustainable than glass bottles. They are also much lighter and more efficient for stacking, resulting in a much lower carbon footprint."
14. Brauzz
Manush Barvar, Ruben Renaer, Lowie Vercraeye, Class of 2020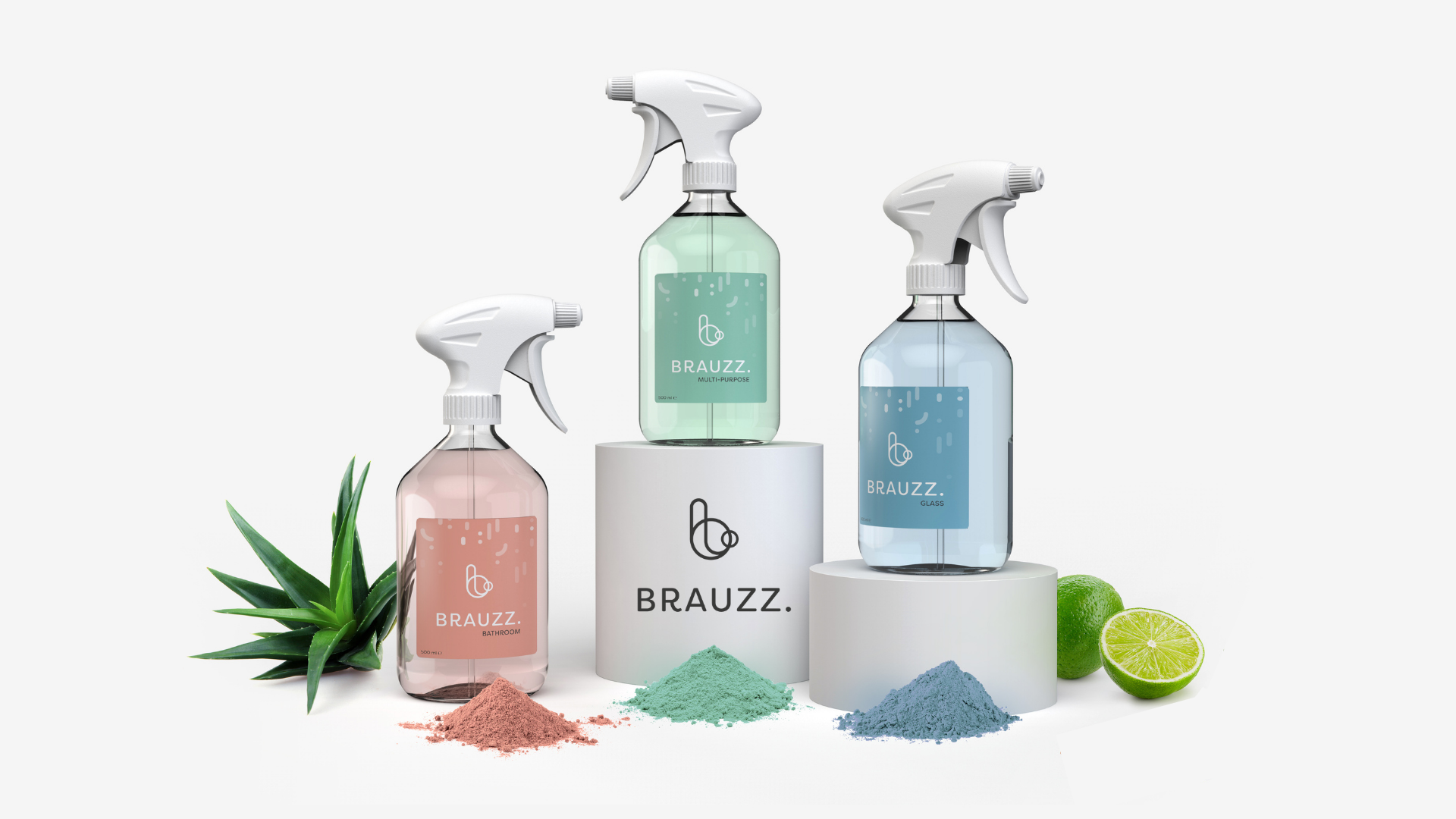 BRAUZZ. is a sustainable innovative cleaning product. The cleaning industry is gigantic, but unfortunately also very polluting: most products contain toxic substances, they are shipped all over the world, in disposable plastic bottles. Ruben and his fellow students realized that cleaning products consist of 90% water so they came up with the idea to bundle the essence of the cleaning product into an effervescent tablet, 200 times smaller than a conventional bottle. So you can buy your sustainable atomizer once, fill it with water from the tap and add a refill. This keeps both your home and our planet clean.
Do you want to follow in the footsteps of these entrepreneurs?
Apply now for the Master of Innovation & Entrepreneurship.