Business magazine Forbes is a master – or should we say: mistress – at compiling lists of the world's most successful business women: the world's most powerful women, the world's top 100 business women, the top 20 female CEOs of the year, etc. We've taken the liberty of listing a number of inspiring women who owe their success in part to their MBA.
Unfortunately, a Master of Business Administration is still a rarity among the fairer sex. A shame? Absolutely. Here are just a few consequences associated with this problem:
More than enough reason to make sure you have the business know-how to make the most of your other qualifications and diplomas. Take your lead from these influential female MBA holders:


#5 Meg Whitman (1956)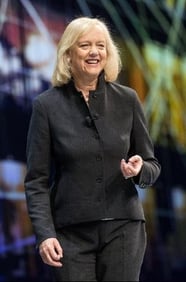 Position: CEO @ Hewlett Packard
MBA: Meg Whitman initially studied math at Princeton University but switched to economics after selling advertising space for a magazine over the summer. She obtained her bachelor's degree with honours in 1977. Two years later, she earned an MBA from Harvard Business School. From 1998 to 2008 she was CEO of the popular internet auction site eBay, which grew from a fledgling company to a multinational. In September 2011, Whitman was appointed chairwoman and CEO of technology company Hewlett-Packard.
#4 Susan Wojcicki (1968)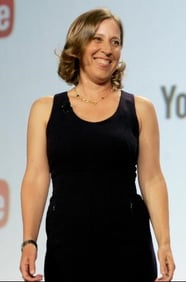 Position: CEO @ YouTube - Google
MBA: Susan Wojcicki studied history and literature at Harvard, graduating with honours in 1990. In 1993, she obtained her masters in Economics from the University of California – Santa Cruz and an MBA from the UCLA Anderson School of Management in 1998. The following year she became Google's first marketing manager. It was she who recommended the acquisition of the then relatively unknown video sharing website YouTube to Google's board of directors.
#3 Sheryl Sandberg (1969)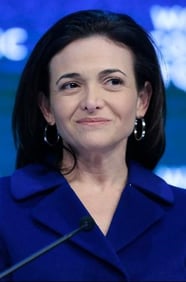 Position: COO @ Facebook
MBA: In 1987 Sandberg was accepted to Harvard, earning a BA in Economics in 1991. She was awarded the John H. Williams prize for the top graduating student in economics. She enrolled in Harvard Business School in 1993 and graduated summa cum laude with an MBA in 1995. In 2008 she was appointed Facebook's Chief Operating Officer. In June 2012 she became the first woman on the board of directors.
#2 Mary Barra (1961)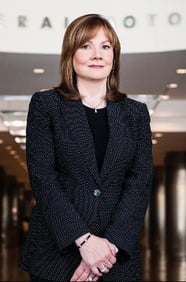 Position: CEO @ General Motors
MBA: Mary Barra obtained a bachelor's in electrical engineering from the General Motors Institute (now Kettering University). In 1990 she earned her MBA from the Stanford Graduate School of Business. In January 2014 she was appointed CEO of General Motors, making her the first female CEO of a major car manufacturer.
#1 Melinda Gates (1964)
Position: Co-Chair @ The Bill & Melinda Gates Foundation
MBA: Melinda Gates earned a bachelor's degree in computer science and economics from Duke University, adding a Master of Business Administration just one year later. She joined Microsoft as a project manager and met Bill Gates there. They married and together they founded the Bill & Melinda Gates Foundation, a charity organisation that received numerous philanthropic awards. On a personal note she received an honorary degree from the University of Cambridge in 2009.