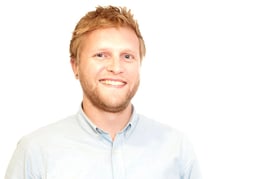 In the last blog, I discussed the importance of value detection and the advantages that come with value-based pricing. Today I want to get further into the customer's latent needs: the type of need that exceeds the concrete, explicit requirements and wishes of which the client is aware. Most overlook those deeper needs, but they are an interesting source for your pricing.
You conducted a structured research on the client's needs and obtained a view on the various elements that determine whether your clients prefer your product or that of the competition. That's it, right? Well… not entirely. Only when you combine various research methods (interviews, focus groups, observations…) you get a clear view on what's valuable to certain types of clients, even before the client can put it into words himself. With that, it's important to split up clients in segments as precision is advantageous to your research.


Self-segmentation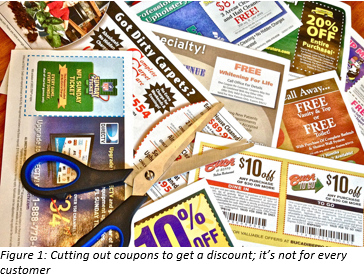 A good example is delivery speed: for some clients this is more important than for others. We can translate this knowledge to products and services by, for example, offering various delivery options: standard delivery, fast delivery, or guaranteed correct delivery. Standard delivery can be included in the price, for the two other options clients must pay extra. This way you let the client chose the category to which he or she belongs.
The customer's choice causes self-segmenting: a practice which has become natural. Think about coupons in supermarkets. You can obtain a discount, but you must search for the coupons, collect them, and cut them out. There are clients who don't want to go to that trouble and just pay the full price. Supermarkets therefore serve two types of clients and that yields them more profit than just offering the discount to anyone.


Short versus long-term
Moreover, research data can help with finding various insights. On the one hand, explicit needs are ventilated and opportunities are noticed. If they are relevant enough, these can be implemented immediately. Those are short-term insights.
The insights sometimes require a more thorough analysis. They can be valuable in the long term. This refers to the unconscious (latent) or tacit needs. Those are needs which the client isn't conscious about or can't verbalize correctly during an interview or focus group.
Because of the analyses obtained from various research data, we can still make connections to get to usable insights. Can we improve existing services or products or tune them to the needs of specific client types? Or can we develop new products or services that respond to these unconscious or inexplicable needs?


Eureka?
Instead of innovation based on technological possibilities (the engineer's 'Eureka, we can do something new') we develop starting from the client's experience and insights. The elements which come forward (the unconscious and the inexplicable as well as the explicit needs) form the starting point for development. This challenges engineers to find the right technological solutions to the specific needs.
There are two major advantages connected to that way of working. Firstly, the product or service that will be developed is already validated by your clients. Secondly, you know what your client types are willing to pay, as they have indicated that during your research.


Valuable features
Especially that last aspect, willingness to pay, is often forgotten or skipped. People talk about it with their clients, but they never ask what the various features are worth to them. This way you get products with too many features for which clients are not willing to pay. By applying value innovation in a correct way, you work towards a concept in which you use the correct features for the right target audience; the features they indicated they want to pay for.


In the next blog, we look at ways to translate the willingness to pay, which we tested, to value for your company.
One step back?
Read the introductory blog post and the previous blog post in this series.