In our new blog series #AMSneighborhood, we'll guide you through the streets around our school and introduce you to the hot spots of Antwerp. The new school year has just started, summer is gone and we feel like preparing ourselves for Fall season. To keep our new full-time master's students happy and warm, we went around the neighborhood to find the nicest coffee spots close to our campus. What better time to write this blog than during Antwerp Coffee Week?
Let's meet your go-to baristas! ☕
1. Antoine: where family became colleagues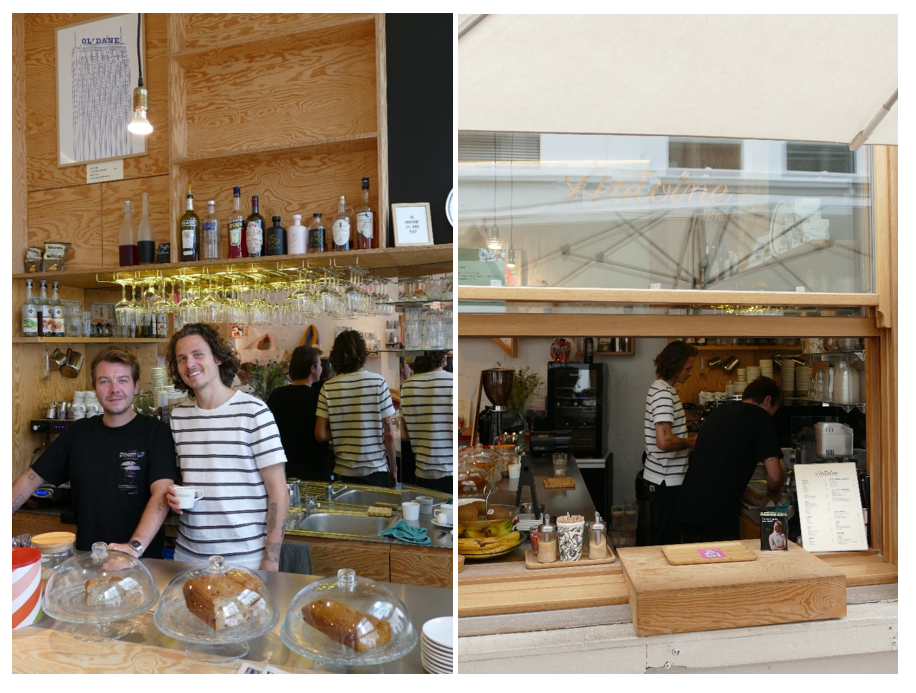 Antoine is a family-owned business, ran by a mom with her son and her nephew. Next to heartwarming drinks like good quality coffee and tea, they also serve a very tasty array of sweets.
Looking for the perfect gift? There's a little shop inside the coffee bar where you can buy mugs, bags, coasters, etc. Make your roomies happy!
Are u in a rush and trying to get your caffeine in before the next class starts? At Antoine, they are all about service. Just place your order through the window.
Antoine, Sint-Antoniusstraat 74, 2000 Antwerpen
2. Caffènation: o
ne drug, one nation, one caffènation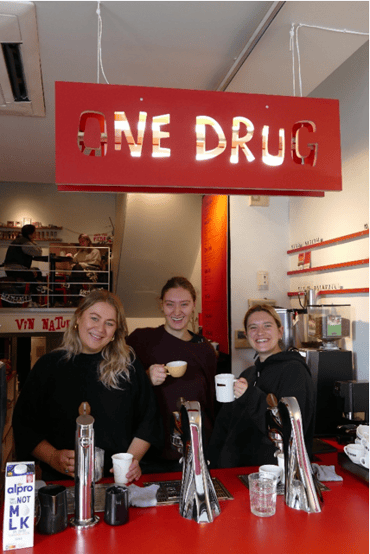 Caffènation is a key name in the Antwerp coffee scene. And lucky for us, one of their three establishments is located just around our corner. Besides serving coffee (and tea and other things), they also host a little coffee shop and organize AeroPress Championships, Latte Art contests, … you name it.
Never run out of coffee again because they also offer online coffee subscriptions. No classes today? Just enjoy a fresh and tasteful coffee that will be delivered to your doorstep. Fresh-roasted coffee, day after day, just for you!
Good for all our vegan students: their third establishment "Caffènation goes Koco" is fully vegan.
Caffènation, Mechelsesteenweg 16, 2000 Antwerpen
3. Cafématic: just around the corner
Are you looking for a nice coffee break in between classes? Cafématic has the perfect location for your quick coffee needs. This cozy breakfast & lunch bar is only a walk down the street away.
On top of that, they serve breakfast all day long on Saturdays. So if you're looking for a tasty activity during the weekend and wake up late after partying all night long, Cafématic got you. You can still have breakfast at 4 pm.
Cafématic, Vleminckveld 4, 2000 Antwerpen
4.
Amici – Coffee & Books: the most charming bar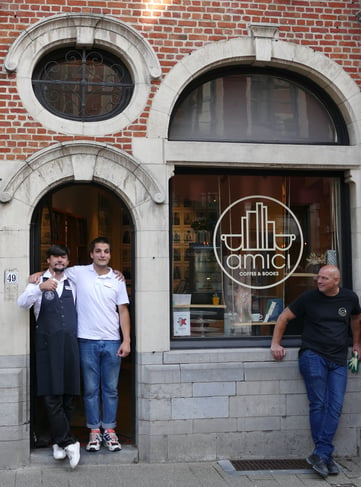 We are very fond of Amici. A bar like this demonstrates that an inclusive society is possible. Together with professionals and volunteers, the coffee bar is run by adults with a disability. Depending on one's talent, each individual has a specific task. Their hard work is for a greater cause than simply serving tasty coffee and sweets: all proceeds go entirely to projects for the homeless, refugees, underprivileged children and the elderly.
Did you know? Creating an inclusive work environment is something that AMS has been researching for years.
Click here
if you are interested in learning more.
Amici
, Kammenstraat 49, 2000 Antwerpen
Photos by Marie De Cort
---