5 December – Hooray! It's International Volunteer Day: a yearly celebration, mandated by the UN General Assembly, of the values, work and efforts of volunteers and organizations worldwide. On this day, the UN underlines the importance of the contribution of volunteering programs in achieving the Sustainable Development Goals (SDGs). We too endorse this idea through our Global Leadership Skills Course in which students become SDG Student Ambassadors. So today, we're applauding all of our students and staff – and thank them for their contribution.
Since 2016, the Antwerp Management School (AMS) supports SDG Student Ambassadors. Through so-called Action Learning Projects, students learn to collaborate in a culturally diverse team, practice their leadership skills and make a contribution to sustainable transformation – and in doing so they are able to step out of their comfort zone and grow as a person.

Each project is centered to one or more SDGs and has the objective to gain significant results in contributing to the realization of that goal. The students receive support from the staff within AMS - a mentor gets appointed to each group - so they can reach out in case they have (practical) questions or problems with their project. By getting students and staff involved in these voluntary, self-determined projects, we aim at planting sustainable seeds and ethical values in the minds of future leaders.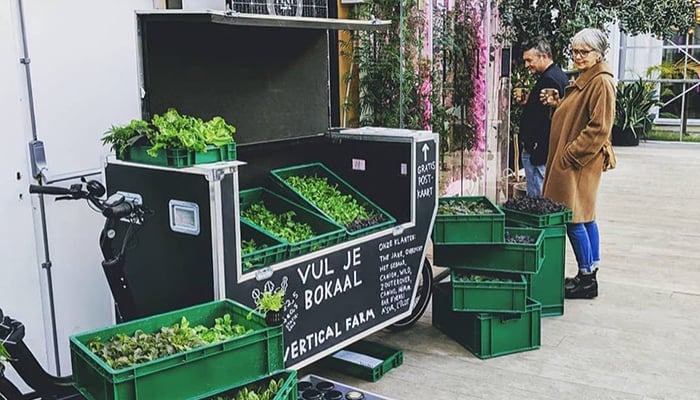 "The diverse and dynamic role of volunteerism in promoting the Sustainable Development Goals merits strong support from Governments and other stakeholders. On this International Day, I thank volunteers for their efforts to leave no one behind."

António Guterres, UN Secretary-General
(source: un.org)
Action Learning Projects
Over the past 3 years, our students have volunteered for a wide range of organizations or set up their own projects. This year, they contributed to the SDGs through awareness campaigns, events, platforms, products and services, or by consulting companies to integrate the SDGs into their strategy. Some examples below, some of which are still ongoing:
Events

A sustainability theme day for "Scouts en Gidsen Vlaanderen" to make the next generation aware of the fact that they can take care of our planet by adopting a sustainable lifestyle. Potential activities included: a waste collecting contest, a competition to collect the most clothes for recycling and a sustainability quiz. Other groups organized events to inspire fellow students by introducing them to responsible local start-ups, as well as to sensitize them around topics such as recycling and mental health.
Campaigns

Numerous campaigns were launched to raise awareness around the sustainable consumption of food, water and other products, and the importance of bees in our ecosystem.

One group is even in the process of designing branded AMS clothes, responsibly made of organic cotton. After production, they plan to market the clothes through different channels, including the AMS website and social media. Profits will go to the AMS fund, which supports students who cannot afford to pay tuition fees.
Platforms & apps

Students also designed and built applications to promote sustainable coffee consumption in Belgium and educate people on their daily coffee-drinking habits.

Others created platforms such as websites or maps that list initiatives and shops that take part in a circular economy. Other platforms were built to connect citizens, businesses and visitors of Antwerp with easy access to information about sustainable consumption possibilities in the city. Another platform educated people on how they can contribute to the bee repopulation within their own means.
Consultancy

Some students put their knowledge to the test within municipalities and companies. They reviewed them in order to provide recommendations regarding their policy and operations. All students hoped to scale up their recommendations and increase collaborations.
Products & services

From 'worm composting farm' to Butt Trash cans and meal boxes with 'ugly' ingredients, our students were super creative in order to help reduce waste in all forms.
We are very proud of our students and the staff that supported them in realizing their Action Learning Projects Thank you for the continuous commitment in supporting our ambitions to tackle SDG related sustainability challenges - and for doing so through bold and collaborative leadership. Go volunteers!