Armieyah Ayob, current EMBA student and Digital Marketing Consultant recaps the highlights of the recent study trip to Singapore she went on with her cohort. Her account tells of the vibrant cultural immersion, state-of-the-art academic experience, and how she and her peers bonded while being abroad.
Background and why I chose AMS for my MBA
For more than a decade, I have worked in an international organization which enabled me to connect with people and companies from different parts of the world. Consecutively, this also allowed me to travel extensively whilst discovering and experiencing histories, traditions, and cultures. It was a grounding and exhilarating adventure!
When I became a mother, my personal life and career path took several challenging but definitely exciting turns. These events influenced my decision to become a consultant for marketing, branding and communication particularly focused on travel, parenting and lifestyle brands. While it was more a change of environment than a career switch, taking on this role meant more than generating revolutionary ideas, conceptualizing creative campaigns, and conveying relatable marketable stories. It has become a commitment to help fulfill the brand promises and deliver the brand messages of the companies I wholeheartedly support, in order to increase their reach and optimize their impact in our society.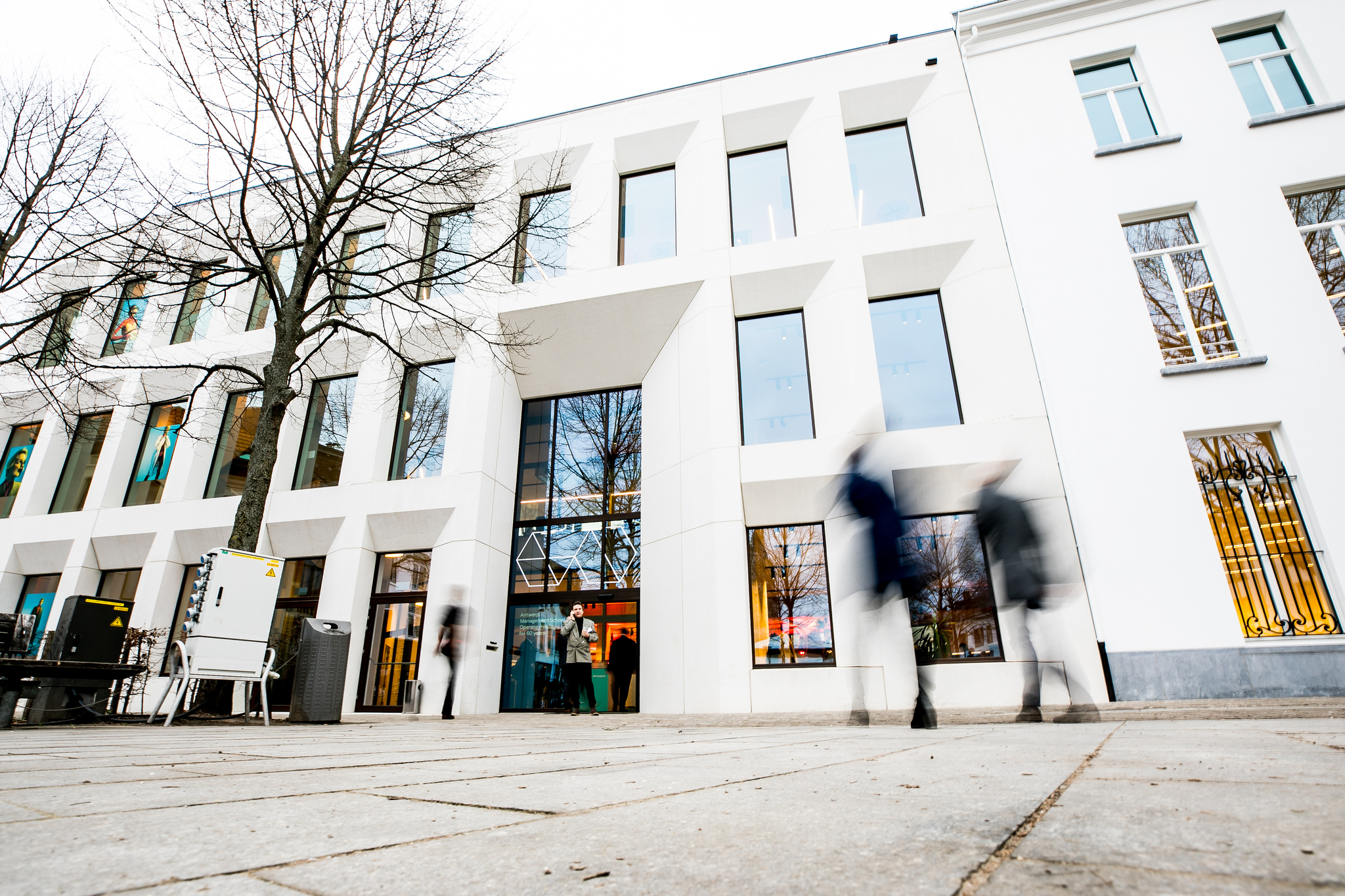 Of course, in order to do this I knew I needed to become adept with doing business beyond the non-profit sphere. This led me to my search for an EMBA that not only has the traditional elements of a business course, but also integrates real-life corporate experiences within and outside the classrooms. As a woman in business it was also important for me to choose an EMBA that takes a more intentional approach in putting in practice diversity, equity and inclusion in the entirety of the learning experience. When I came across AMS' EMBA program, I felt a good personal fit from the start and was curious to experience an international study trip - especially within a group. Little did I know that it would be much more than I could ever have imagined!
The Academic Side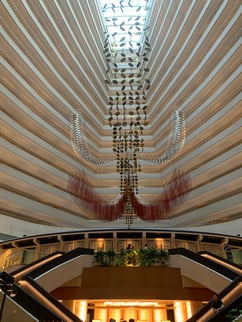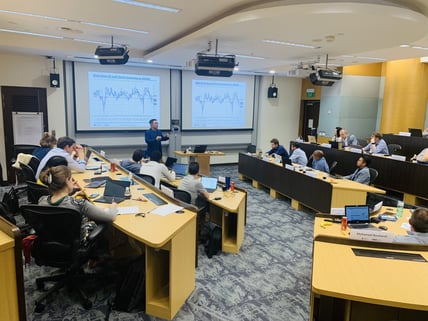 As with the previous EMBA international trips during Year 1 to Boston and Cairo, our trip to Singapore lasted 5 days. During that time, we were based in downtown Singapore and hosted by Singapore Management University (SMU). Our days were composed of various lectures and interactions with business leaders, researchers, and professors based in the region. The content development and delivery at the SMU was truly impressive. It followed a clear outline, which also included exercises that allowed us to reflect and process our learnings. Some of our key take-aways came from: a thought-provoking discussion about whether or not Asians can be creative (i.e., because of its tight culture, creativity is not primarily stimulated although innovating from current discoveries and innovations are more widely encouraged and observed); Aggregation (i.e. investing in Asia for cheaper labor cost) may no longer be as strategic as it was 10-15 years ago when China opened its market to the world; the paradox of modernism and traditionalism in some key markets (i.e. Japan) can encourage business opportunities or challenge market entry.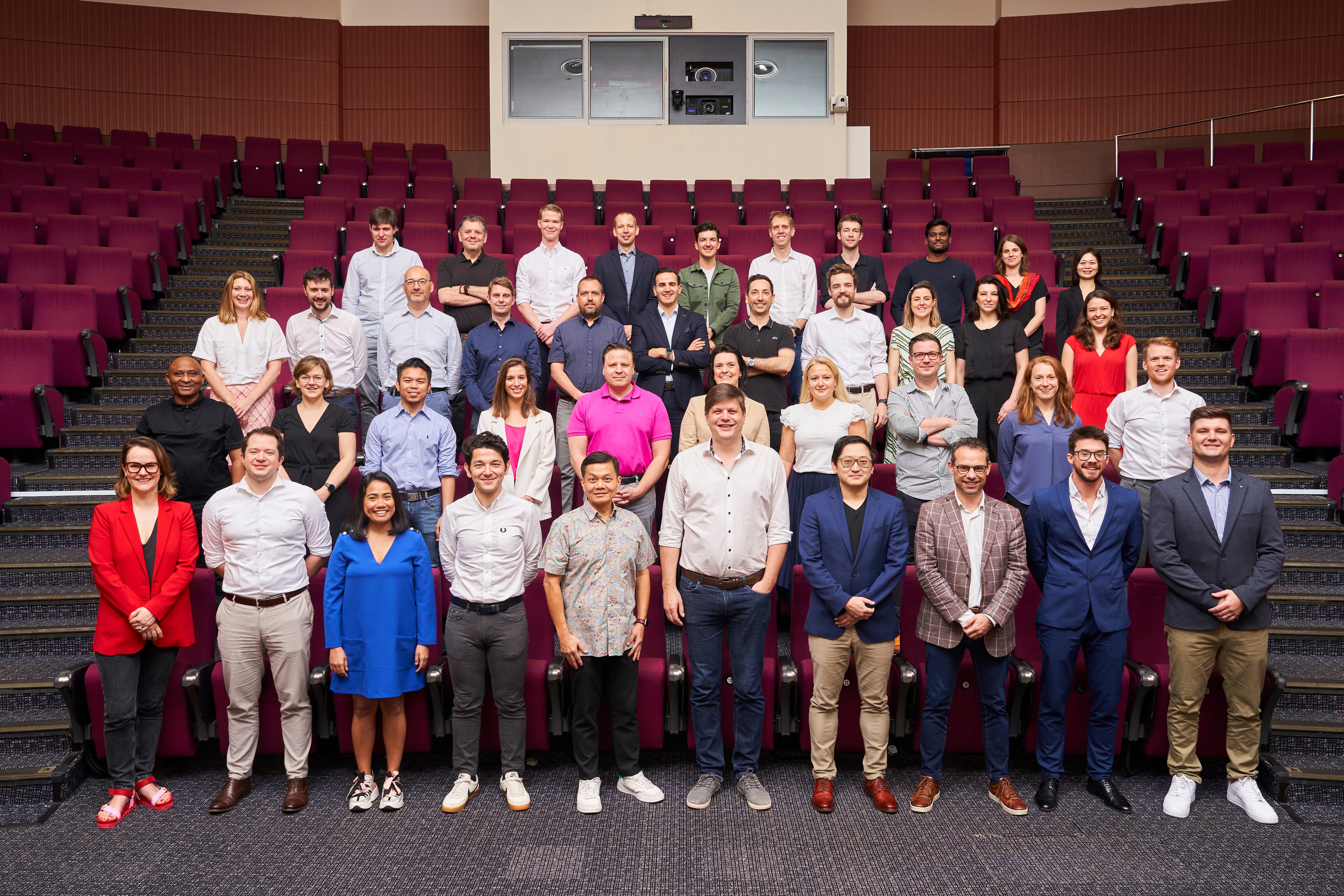 I was glad that we did not only learn theories and remain confined to the classroom, but witnessed ourselves the dynamics of the economies in Asia when we had a company visit to CapitaLand, where my peers and I got first hand knowledge so we could better understand how the region is transforming into a formidable hub for business and entrepreneurship. We were able to evaluate opportunities and challenges that could impact doing business in the region, including: the caveats of its growing and young population (e.g. workforce strength, burgeoning of middle class, etc.); the different cultures that require a more conscientious localization approach; the varying level of creativity and innovation among the emerging and developed countries; and among others. With extensive experience working internationally and as an Asian myself, I was pleasantly surprised to have learned new things during this course. While some topics were familiar, there were various discussions that helped refresh and broaden my knowledge and understanding of the region.
The Fun Side
As my cohort had already experienced other international study trips together, we were all looking forward to this last one since we've all grown close as peers but also as friends during the program; this was another opportunity to further tighten the bond we have established as a cohort and enjoy a few days abroad together.
More than the lectures, company visits, and discussions, our togetherness and the unwritten commitment that we all have to each other, especially in enriching our professional growth, will always remain our biggest highlight.
Many of us enjoyed visiting historical sites and key landmarks, shared local exotic culinary experiences that highlighted Singapore-Chinese-Malay influences, enjoyed the night scene and even discovered Singapore slang. Together we immersed ourselves in a totally different culture, shared a lot of laughs and made unforgettable memories.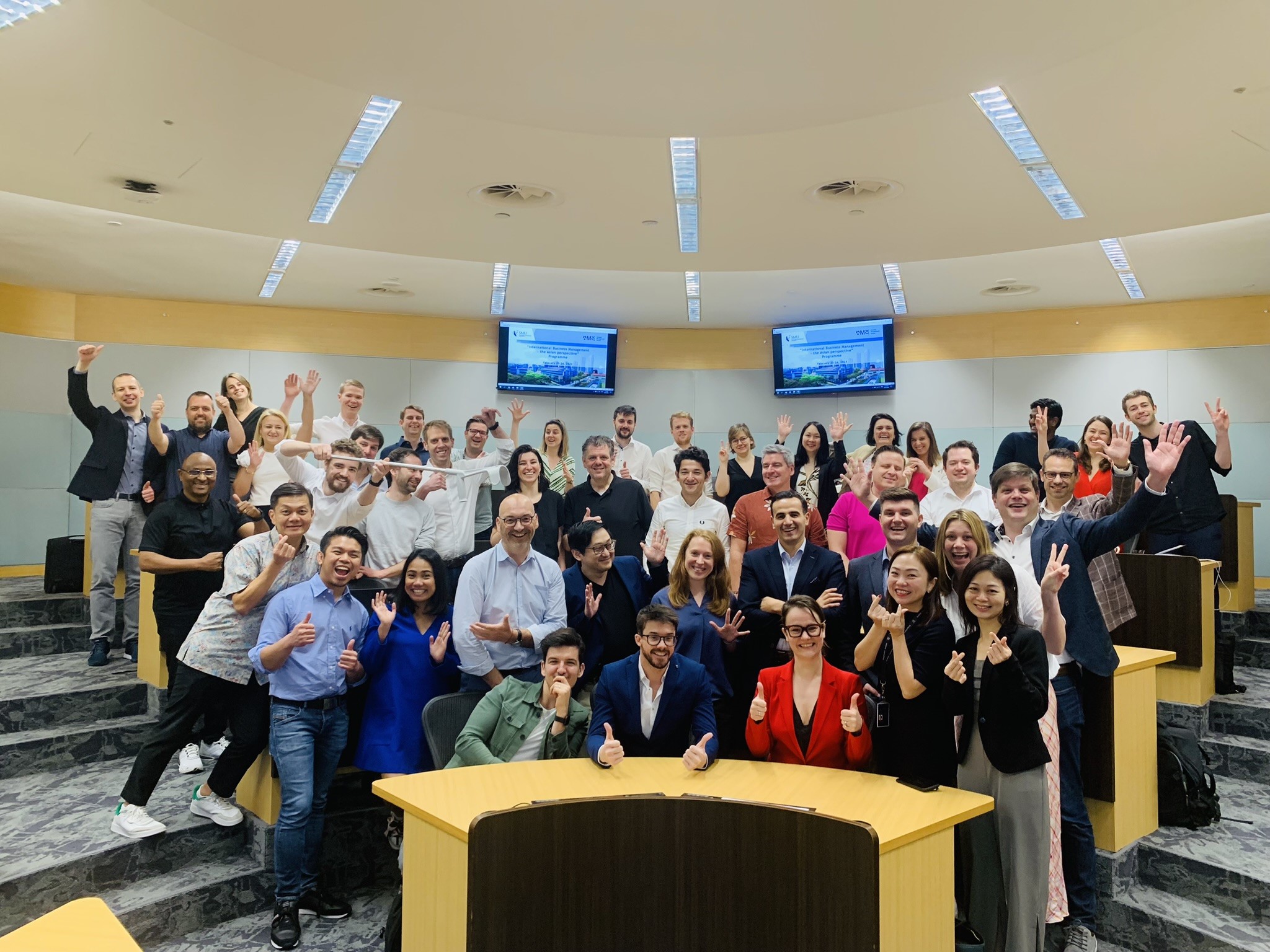 Reflection after returning to Belgium:
Before this trip, I already knew that business trips are far different from study trips. Since starting the program in 2021, I've found the latter to be an opportunity to 'clear my screens' and be able to have "aha moments", take time to reflect and redirect - something which is a rare occasion when I am on one of my regular business trips. Overall, this was a mind-opening learning experience that has enriched my understanding of doing business in Asia, and consequently allowed me to have a deeper appreciation of the complexities of navigating business opportunities in foreign territories.
Want to know more about the eMBA program? Click on the banner below: