An Executive MBA in the city where I spent most of my youth; the city where I became an adult; the city where I was once an undergraduate student - Antwerp. It was without doubt that I would choose AMS to do my MBA. The high rankings and excellent references sealed my choice.
An EMBA has long-been a life goal of mine, and as I'm approaching 40, it was now or never…

Eventually, I persuaded myself to take the leap. First by joining an info session, which led to starting the application process, the online tests, the interview…Telling the Admissions Director why exactly I'm motivated to pursue an EMBA. The reasons raced through my mind - An EMBA to broaden my horizon, to expand my learnings, to develop my leadership skills, to compensate for my weaknesses and to improve my strengths.
I was drawn to AMS because their program has a broad scope: all managerial domains are covered. But that's not all - In the first year, I was assigned a coach to support me in my journey to self-awareness as a leader. I quickly expanded my network with peers from different backgrounds and diverse job industries, and shared unforgettable international experiences with them. I also was tasked with the mission to launch a Positive Impact Project…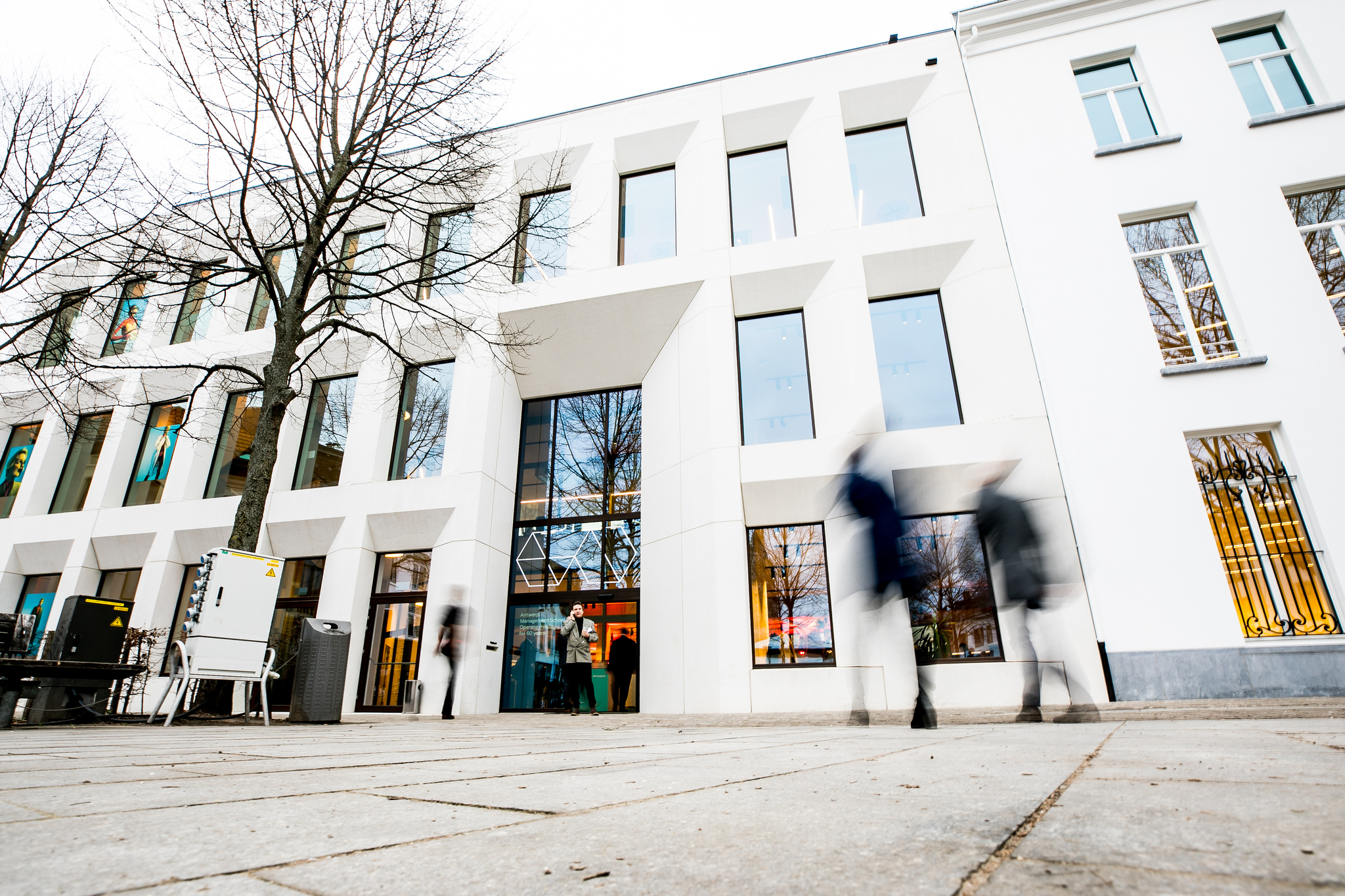 A Positive Impact Project
In our first year, we had to engage in a Positive Impact Project (aka community project), but what does that mean? The literal definition is:
"A community project is a term applied to any community-based project. This covers a wide variety of different areas within a community or a group of networking entities. Projects can cover almost anything, including the most obvious section of concern to any community, the welfare element."
Going to prison...
The challenge was huge, but I really wanted to take this opportunity to make an impact on the community. Through my personal network, I connected with Tine Verhenne and Eric Debrock, director and responsible for Cellmade*, the prison department where inmates work for external companies. Cellmade enables private companies to outsource some of their routine tasks, quality issues and projects to the prisons for competitive prices.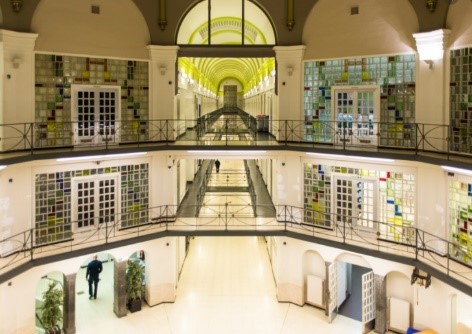 In the beginning I intended to support inmates, try to better understand and motivate them, with a focus on comprehending why reoffending was so common among this often unseen/unheard population in the underbelly of our society.
It gives you a very strange feeling to talk with a murderer, a thief, or any other type of criminal and realize that they are just humans… It was confronting to think about what humans are capable of.
There were inmates who really wanted to be free and did everything possible to enjoy freedom as soon as possible. I also met inmates who wanted to be free, but didn't have the social means to change their lifestyle and in the end repeated their old habits and returned to prison.
Lastly, there were also inmates who accepted prison as their home, their normal way of life. Working, earning an income and having a family doesn't appeal to them. Some of them already prepared their criminal network in prison for after their release, and as a result they always came back...
The unexpected
Then, as I was already a few months into my work with the prisoners, COVID happened. A pandemic that would dictate our way of life… also impacting our EMBA program and the Positive Impact Project.

During the first wave of the virus, it was impossible to enter the prisons but I wanted to continue my mission with the project. With some brainstorming and out-of-the-box thinking I started inquiring to the people close to me if there were any possibilities to offer jobs to Cellmade.

Besides what I was doing from home, I also contacted some of the prison wards – from whom I learned that to know what is happening in prison, one must listen to what the prisoners are saying. It was clear that there was not enough supply of work due to COVID, so inmates' daily activities disappeared, and this caused frustrations to rise and inmates to become more violent.
I wanted to continue, there had to be something I could do…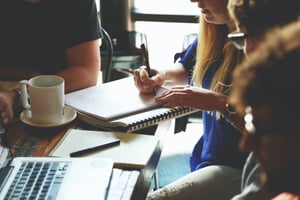 My past experience in production helped me to realize that small quality deviations can have a big impact on manpower and should be prevented. Such unforeseen circumstances don't appear with a standard production process, where costs are at the expense of the supplier. An affordable alternative is in those cases always positive.
My entrepreneurial family is very active in different branches of the business landscape and that's how I ended up at Injection Molding, a company which continued producing pallets for the food industry. Exactly in that branch, there was a quality issue due to a flawed machine part. The machine did function but they needed extra manpower to be able to deliver the product to the client in perfect condition.
Eureka!
That's when I had my lightbulb moment, and contacted Cellmade to directly employ their workforce to do the job for my family business. All products went to Cellmade for finalization. That's how the first commissions started. From the end customers, nobody complained, so we delivered quality products.
It was great to see how perfect and well Cellmade wanted to serve their customers. How they insisted to adjust if needed and how open they were for improvement.

We started looking into other possibilities to delegate some tasks to Cellmade and we intend to continue working with them for the long-term. We are open to expand our partnership with Cellmade. In the meantime they assemble for injection molding and sorting, pack parts for distribution, and label products.

We never realized the added value these actions could have for both parties. From our end, we didn't need to temporarily hire extra people, and the inmates were happy that they had meaningful tasks to do.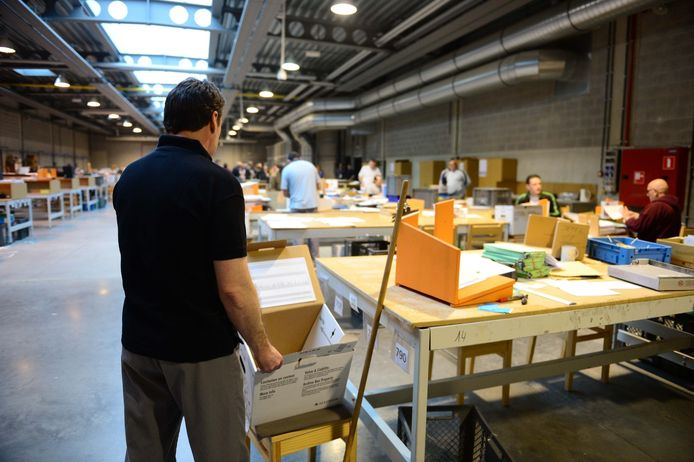 Win-win situation
Cellmade can be perceived as a valuable production entity with lots of capable laborers and I believe more companies should use them. The prisoners learn to abide by the rules, to adapt to what's asked and receive a limited income that they have to manage. They learn to deal with things which are normal for an average person, but many prisoners have never worked in their life, never earned money nor lived by the rules before. This gives them a chance to be re-integrated into society.

I found that the inmates are really motivated to work, because of several benefits:

• Receiving a small salary so that they can support their children, family or their victims;
• Gaining access to a green walk, a moment of privilege to communicate with other inmates;
• The work prevents them from becoming isolated, bored and lonely.

Through engaging in the work platform Cellmade, their self-esteem goes up and they are better prepared for the future, and this results in them being less likely to return to their old life or ending up in prison again.
A new perspective
I started hesitantly in this project, with lots of questions and insecurities, but it really paid off. It opened my mind and my heart on a human level and it was an enriching experience that tested my adaptability during unforeseen circumstances. In the end, those circumstances were what made me successful in giving my project even more added value than I thought possible in the beginning.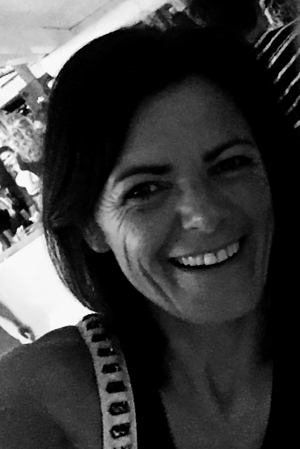 This Positive Impact Project opened my eyes, positively influenced my regard for prison life. The inmates really contributed and surpassed my expectations.

Last reflection
My advice is that if you have the chance to start a Positive Impact Project of your own, do it! I was able to have this experience through the EMBA program at AMS and expand my horizons by choosing a project that I would never do under normal circumstances. This was more than a grade for me, but a project that enlightened me and added real value to society!
*If you have a company or someone in your network with routine tasks, quality issues, or projects don't hesitate and contact Tine Verhenne or Eric Debrock – feel free to mention my name! You'll be helped, fast and efficiently. You can learn more about Cellmade here: http://cellmade.be/
Want to know more about the eMBA program? Click on the banner below: