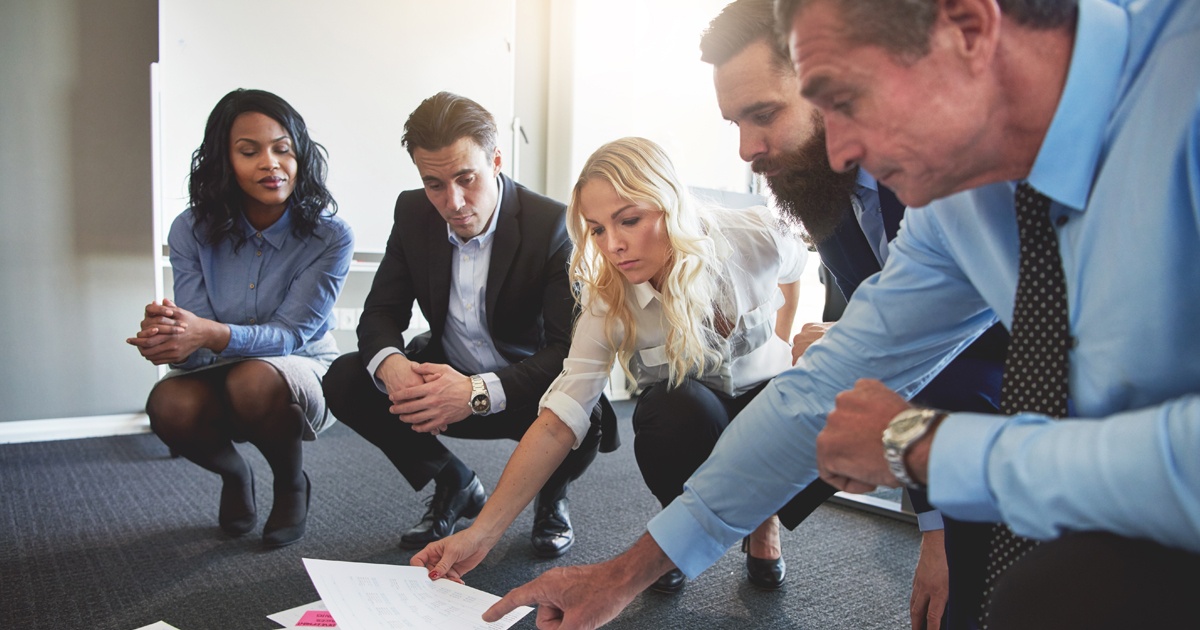 Startups are everywhere. In this era of fast-paced change, new technologies and disruption, there is plenty of opportunity to let entrepreneurship thrive. Evidence can be found in the many companies being launched every day all over the world. Statistics show that in countries like Belgium, the Netherlands, France and the UK the number of new-born companies in 2017 broke all records, with growth figures between 4 to 7% in comparison to the year 2016. In absolute numbers this comes down to more than 1 million new businesses being created in these 4 countries in a period of just 12 months.
Not all of these companies and entrepreneurs will succeed and have the ambition to grow. Many can be considered as lifestyle businesses mainly created to allow the entrepreneur to make a living. But even if only a minority can be considered a startup, meaning young businesses characterized by innovative technologies and/or business models, pursuing fast growth in sales and/or employment, it still represents a group of thousands of new companies that are currently moving towards changing your industry significantly in the coming years.
Although this trend is usually seen as a threat to existing corporations such as family businesses, this evolution could actually mean a major opportunity, both for the startup and the family business. What's more, if family businesses want to stay relevant in the long term, looking beyond their limits will no longer be a choice but an absolute requirement. Why fight them, if you can gain from working together with them?
From legacy to continuity
If you look at the strengths of both types of business, they are quite complementary. Startups are by definition very innovative in the use of technology and/or business models, while family businesses have spent decades developing a rich customer base, top notch infrastructure, a strong reputation, plenty of industry knowledge and resources. If both parties manage to cooperate strategically, it leads to a phenomenon which is called external corporate venturing, a clear win-win.
Let's take a detailed look at why family businesses should consider cooperating with startups.
1. Family businesses need to understand that no matter how long you've been in business, or how skilled the people are within your organization, there is always more knowledge available & things happenings outside of your business than within.
Disruptive technologies such as mobile internet, energy storage, internet of things, 3-D printing or artificial intelligence are currently impacting the lives of many individuals and corporations worldwide, and we haven't seen most of it yet. By opening up and working together with startups, whose founders were raised with digitalization, you provide your company with a window to the world to keep track of breakthrough technologies and disruptive economic changes.
2. Family businesses are innovative, and as history has proven in some cases even disruptive.
Otherwise they wouldn't have managed to survive over decades or centuries. But at least one aspect has significantly changed over all those years: the clock speed of change has increased dramatically. While the first industrial revolution, which started in the 18th century with the transition to mechanization and steam power, took about 80 years; the third industrial revolution with the introduction of the personal computer and the internet started less than 40 years ago; and the fourth revolution with industry 4.0 is already on its way. So, even if you have the capacity to innovate and create internally, keeping pace has become extremely difficult. By cooperating with startups, you will learn much faster and at a lower cost and be able to accelerate the innovation drastically within your company.
3. Family businesses are usually very good at exploiting a business model that stood the test of time.
But if you want to make your company future-proof, a lot of attention should be given to exploration, meaning that your company needs to be oriented towards experimenting and discovering new opportunities. To accomplish this, you need an entrepreneurial environment and culture where there is much room for creativity. By linking startups to your company, a stronger entrepreneurial, innovative and agile mindset can be created that not only gives energy to your business, but to the people within your organization as well.
4. Family businesses know their products and markets better than anyone else, and usually have a clear vision of where they want to take their company in the next 3 to 5 years.
But what if these products and markets of the future are very different? What if the data you generate become more valuable than your machines, or your customers are no longer interested in possessing goods but in sharing them with other users? In those cases, corporate venturing can be used as a tool to think strategically about your business. It can support your organization in finding significant growth sectors, developing new markets and discovering new ways of doing business in partnership and joint development with startups who are by nature passionate about changing the status-quo.
5. Today family businesses compete at the level of products, but in the future they will compete at the level of ecosystems
Ecosystems have the advantage that they are much more difficult to disrupt than any single company. External corporate venturing allows the company to connect different startups with each other and with other stakeholders such as customers, suppliers, distributors, investors and research institutions. By letting this community of complementary organizations collaborate with each other in a physical or virtual location, together they can address societal challenges and unfulfilled customer needs, which creates value that no single company could have ever accomplished alone.
"It is clear that corporate venturing is all about strategy, entrepreneurship and innovation,
and the future growth and long-term success of an organization."
Getting a financial return out of it is important, but that should not be your main motivation. Corporate venturing can give you so much more, especially if you are in it for the long run. And if done properly, it will significantly increase a family business' chances to survive and thrive over future generations.