Every year students come up with products that are sometimes no more than a one-shot and sometimes develop into real success stories. Our alumni have also been busy. Here are some examples of recent projects from students, alumni and staff at Antwerp Management School.
POPPY
What? Platform for car and scooter sharing in Antwerp and Brussels.
What does it solve? A shared car takes nine individual cars off the road. Shared mobility is part of the solution for parking issues, traffic jams and air pollution. Poppy's cars run on electricity or natural gas.
Status of the project? Launched on January 15, 2018. One year later they already had 20,000 registered users for 350 cars and 25 scooters in Antwerp. A few months later, Poppy launched its second city, Brussels. And they extended the fleet with shared electric scooters.
Who? Moos Tits, co-founder of Poppy and Master of Innovation & Entrepreneurship (2014).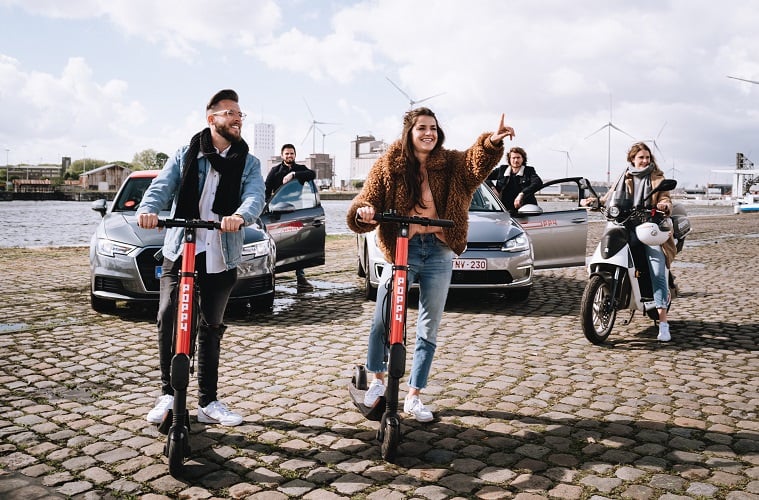 YUMM
What? A home-delivered, monthly box with healthy snacks for children. The box is linked to different online games that link eating of the snacks to an extra advantage in the game.
What does it solve? Yumm stimulates children to get to know healthy snacks in a fun way. It changes children's eating habits and takes away parents' worries.
Status of the project? Initial phase. Interested parties can register on the website and can win a free Yumm snack box.
Who? Sophie Saia and Lena Van Deynze, both students in the Master Innovation & Entrepreneurship (2019), and Meike Papenfuss, Bachelor in Design Management.
MONOA
What? Wearable ecosystem with a focus on daily functionality and stylish wearability. Support for personal well-being through the detection and interpretation of stress symptoms.
What does it solve? MoNoA offers a solution for the impact of stress in our society. With self-awareness sessions, it shows users the impact of stress and well-being on their body.
Status of the project? On June 13, the first orders will be delivered.
.Who? Stijn Bogaerts (31) graduated in June 2018 as an Executive MBA at Antwerp Management School.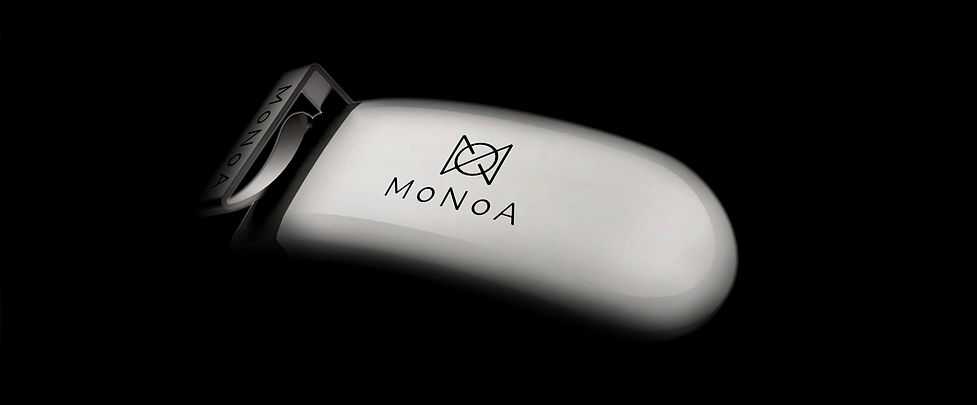 BAO LIVING / SAM
What? Bao Living develops and commercializes new products that will make the residential construction market cheaper and more sustainable. SAM (Smart Adjustable Module) is the first product they invented and developed.
What does it solve? The inefficient, expensive and polluting way in which public utilities are installed in (urban) housing.
Status of the project? In full commercialization and growth.
Who? Benjamin Eysermans and Axel van der Donk, Master Innovation & Entrepreneurship (2015).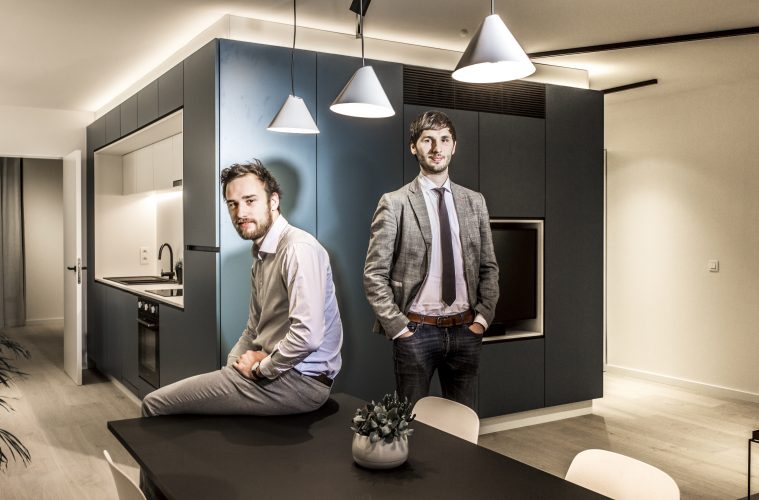 TALENTO TODAY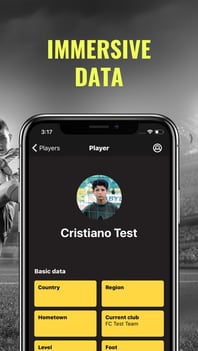 What? Talento Today is a tool for the early detection of young football talents (8-16 years) through digitalization, structuring and analysis of data.
What does it solve? Talento Today offers a solution for the ever-increasing transfer prices of young pro football players.
Status of the project? Talento Today has raised capital from two investors as pre-seed and is looking for seed capital.
Who? Founders Dyon Nelis and Predrag Tokovic, collaborators Lennert Peer and Tom Schellekens, all are students in the Master Innovation & Entrepreneurship (2019).
TWIKIT
What? Twikit is a B2B software business in digital manufacturing. It connects interfaces directly with manufacturing (e.g. 3D printing) which allows brands (such as BMW) to offer personalized products in a scalable manner.
What does it solve? Scalable production allows car brands to go to the next level in the individualization of their products. In the sector of prostheses and orthoses, this solution brings better products with perfect dimensioning, for example.
Status of the project? In the scale-up phase with a worldwide team of 35 employees.
Who? Martijn Joris, co-founder of Twikit, has a background in product development and graduated with the first class of the Master Innovation & Entrepreneurship (2007).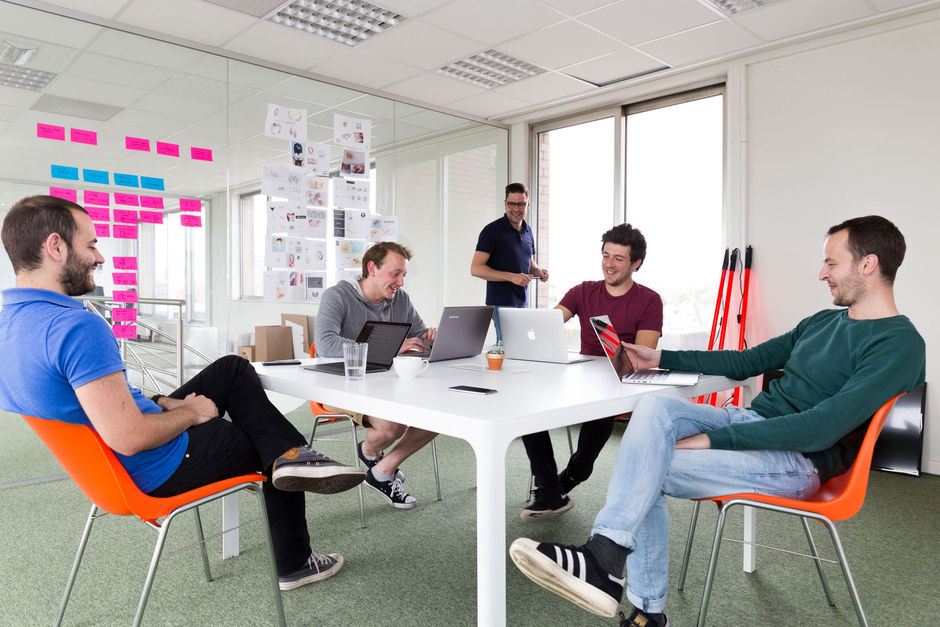 SPARK
What? Online responsive ICT platform that maximizes the possibilities of Spatial Augmented Reality in the creative development process. The customer sits in the designer's chair, as it were.
What does it solve? SPARK stimulates international creative collaboration by overcoming language barriers as well as diversity in backgrounds and drawing capacity of the design team members.
Status of the project? Finalized Horizon 2020 research project. Currently the possibilities to commercialize the platform are being examined. The SPARK lab in Kortrijk can be rented for co-creation sessions and demonstrations.
Who? Philippe Martens, Business Design & Innovation coach AMS.
ECHODRONE
What? The valorization of the autonomous vessel Echodrone, an innovation of the Port of Antwerp. The student team researched how the Port of Antwerp could obtain the most value from their innovation.
What does it solve? Echodrone allows ports to execute cheaper and more efficient depth gauging, which leads to huge savings in staff, costs and fuel.
Status of the project? The Echodrone can perform completely autonomous depth gauging in a previously defined area.
Who? The innovation department of the Port of Antwerp (the principal) and a team of AMS students from the Master Innovation & Entrepreneurship (2019): Pieter Rosseel (Belgium), Dimitar Ivanov (Bulgaria), Fanni Mester (Hungary), Tyler Mathews (U.S.) en Asheesh Bhasin (India).