On Thursday the 15th of September, students, alumni and industry professionals gathered to discuss one of the biggest challenges we face today: data. How to use it? How can we trust the process? And, most importantly, what role does the government play in this whirlpool of opportunities and pitfalls? How can their ideals be reconciled with the tech companies' business models?
To celebrate the 30th anniversary of the Business & IT master Programs and Research, Antwerp Management School invited a variety of experts to lead the expedition into the future of data sharing.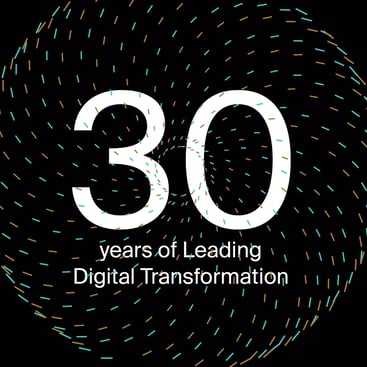 30 years of connecting the dots
Steven De Haes, Dean of AMS & Academic Director, kicked off the event by looking back on the early days of IT and data as a new perspective in the educational programmes of the Antwerp Management School.
By connecting the dots between technology and business strategy, the new 'Business and IT' master's program would create the unique portfolio of research, education and impact we know today. A portfolio bursting with knowledge, governments can rely on to develop their data strategy, for people and businesses.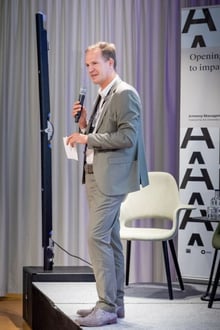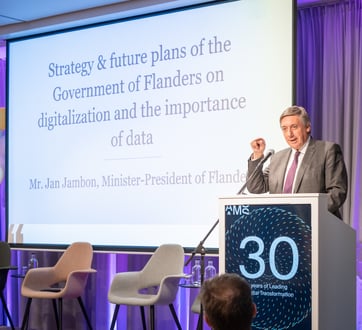 The Flemish data utility company
After the pandemic, the logistics crisis that came with it and the current energy crisis, there is no denying it: digital technology and data structures have the potential to solve complex societal challenges. But according to Jan Jambon, Minister-President of Flanders, there is more to it than technology and data: "The crossroads of these elements with a well-developed strategy is where the magic happens." Today, most useful data is locked away, and unlocking it is a matter of trust. The private market is unable to solve this trust issue on its own, so it is up to the government to create a levelled playing field. Jambon, who started his career in IT himself, explained that in establishing a data utility company, Flanders will set an example for all of Europe to facilitate the data exchange between public and private parties. More value for all involved, but in an atmosphere of confidence.
Jan Jambon, Minister-President of Flanders, there is more to it than technology and data: "The crossroads of these elements with a well-developed strategy is where the magic happens."
Captains of the industry
These topics were further explored in a panel discussion with four leading experts: Barbara Van Den Haute (Business development Lead public sector Microsoft Belux), Wouter Van Bockhaven (Associate Professor of Strategy & Innovation Ecosystems AMS), Björn De Vidts, (Transition Manager of Flemish Data Utility Company) and Erwin Verstraelen (Chief Digital & Innovation Officer, Port of Antwerp-Bruges).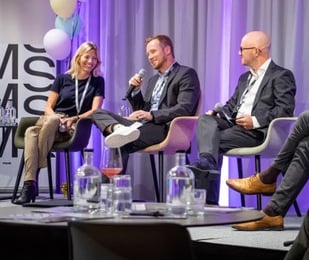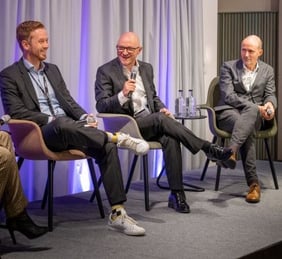 One of the main opportunities and pitfalls of today is legislation's slow adaptation process. 'Wait and see' is however not an option anymore. As Erwin Verstraelen pointed out, it is the perfect time to get the ball rolling, because there are more challenges than ever before. And there is a lot of efficiency to be won by making stakeholders work together.
"But data is not the new gold," so concluded the panel, "because gold is valuable in itself. However, data can become the new gold, if we are able to unlock it. It is a complementary asset, meaning it only has value if it is combined with knowledge and the right interpretations."
Education with a personal bond with the industry
According to alumna Pascale Van Damme (VP, Dell Technologies & President Digital industries, Agoria), AMS offers the essentials for every manager to unlock the full potential of data ecosystems. Despite spending her entire life in IT, she did not know how to navigate the tsunami of technological evolution that flooded our country during the pandemic. AMS helped her not only tackle this issue, but expand it to a whole new world of opportunities. "The master's was valuable for me as an individual ánd for my company. It taught me to look critically at our own processes and immediately put into action what I had learned." A sentiment that echoed throughout the networking reception, closing an insightful evening with all eyes fixed on the future.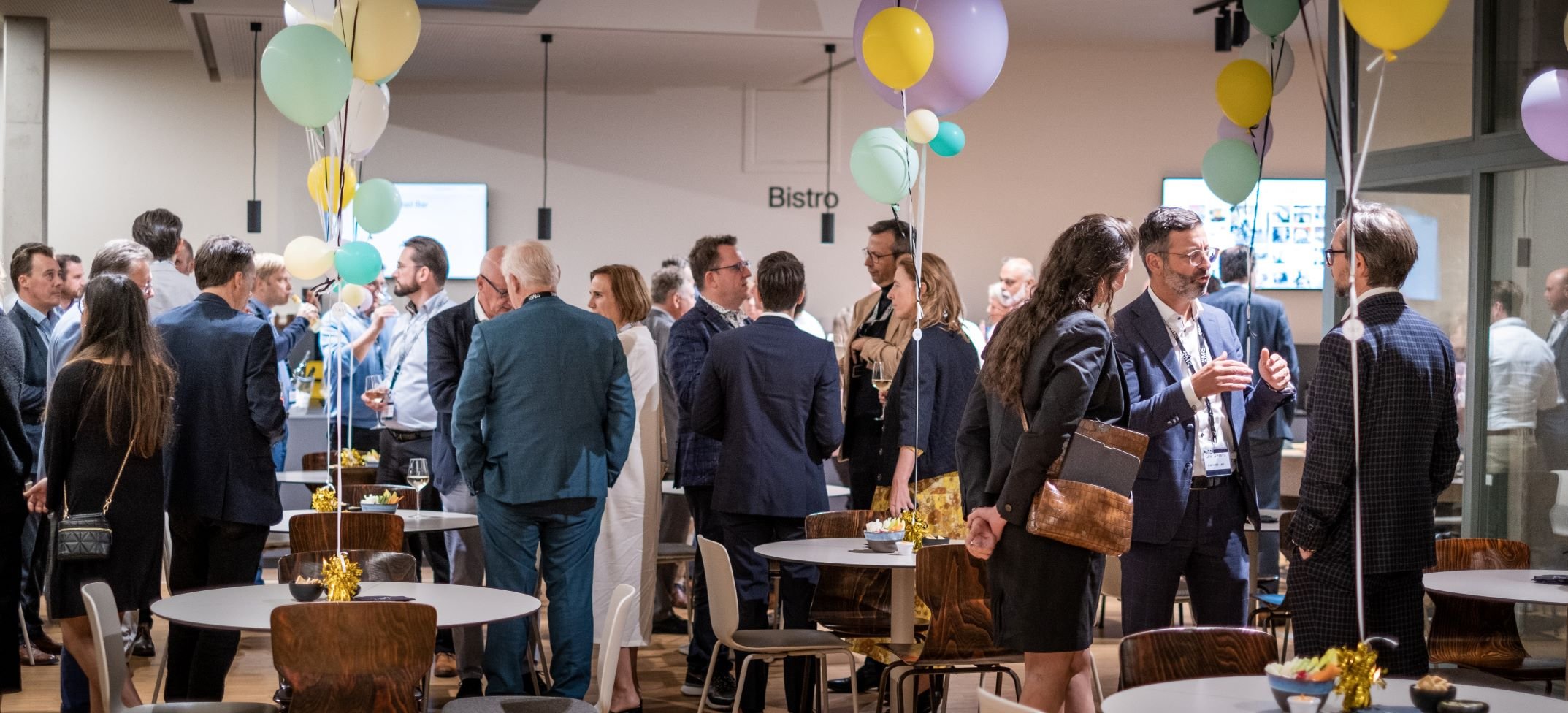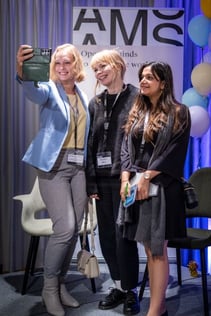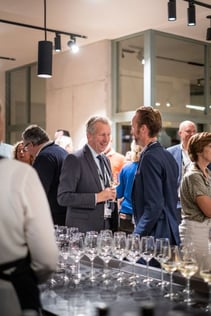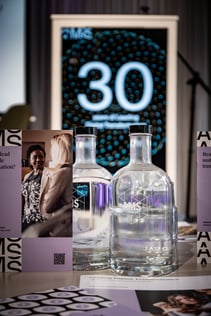 Thanks to 30 years experience, Antwerp Management School has a wide range of Executive Master programs and masterclasses in business and IT strategy.