Gui Boven was destined to become an engineer architect, but then, he also wanted to work with people. He eventually chose the latter, although his enthusiasm for design was never far away. Thus, for more than 25 years he contributed to 'building' organizations from various managerial positions. He is now a self-employed organizational architect: he helps organizations to create a sustainable, innovative work organization. His building blocks today are vision, strategy, people, ownership, shared leadership and the like. The Master Class Innovative Labor Organization provided him with the necessary framework.
"I had always been active in organizations but without being really aware of the what and how of a good organization. It was my leitmotif to help create organizations that run smoothly and that make their employees happy, but I did so without scientific basis. When the Master Class Innovative Labor Organization came my way, I just knew it would be the right program for me. This may sound like naive enthusiasm, but the program in the end did give me all the insights that I had been looking for all along. For me, it has become something to draw on, some sort of guideline for developing organizations."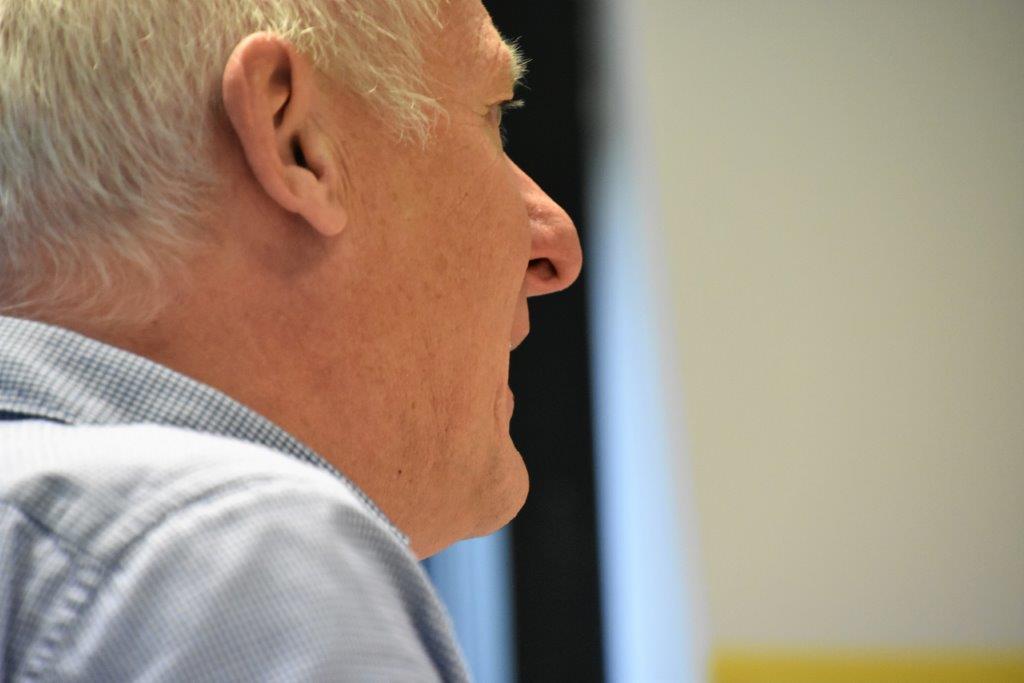 "I am a strong believer of systems thinking and complexity theory. The program Innovative Labor Organization starts from the same principles. This Master Class, developed by Antwerp Management School and Workitects, can really make a difference to our society. It offers a powerful tool to turn organizations around in a controlled way so that they are ready to meet the enormous challenges that lie ahead of us. Because I'm convinced that the really exciting times are yet to come, and we have to realize that we need to commit ourselves, 'all the way'.
It's not a matter of 'cosmetics'
"Innovative Labor Organization is not a hype. More and more organizations ask me to just put the format in place and be done with it. But that's not how it works. It's a fundamental story: if you start implementing the methodology, there's no going back. A change process takes five to seven years; organizations have to be realistic about this. On the other hand: you avoid the unnecessary expenditure of cosmetic 'surgery' that has no lasting impact anyway. Together with Antwerp Management School and Workitects, we need to raise awareness for this point of view. We have to convince more people to take a fundamentally different approach to building powerful organizations."
"The Master Class provides a valuable scientific basis for making organizations more agile."
"In any case, the training program really made a difference to me. It gave me the necessary tools and the valuable scientific basis to make organizations truly agile. Managers usually want to do right by their employees, but they get trapped by the organizational structure, often without being aware of it. Showing the impact that the organizational structure has on them, showing them how it affects corporate culture, behavior etc. may just be the trigger to push them beyond the classic organizational model."
You must be prepared to go 'all the way'.
"Like the organizations that I coach, you have to be prepared to go 'all the way' when participating in the Master Class. The group of participants was very diverse, which in itself is great: you learn from each other, precisely because of that diversity. But then I also noticed a difference in commitment: some participants just wanted to stay on top of the latest trends, while other participants really wanted to put the principles into practice. I would definitely recommend the Master Class, but the program will only truly provide added value for those who are willing to apply the insights to their own organization. Executive directors, managers etc. can greatly benefit from the Master Class. It will provide them with the framework for building organizations in which employees are prepared to take ownership and in which the intended team results can be achieved in a workable way."