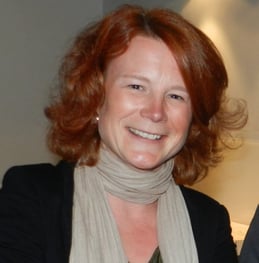 Corinne Scoyer has been working at the Antwerp Police District for eighteen years now. She started out as a strategic analyst. Three years ago, she was appointed HRM Director. Together with her team of 56 employees, she supports the more than 3,000 employees of the Antwerp Police District. More than ever, HRM has become of strategic importance within her organization. Hence, the Master Class HRM of Antwerp Management School was the "perfect training" for her, "both in terms of content and timing".
"When I became HRM Director, I had the advantage of knowing the organization inside out. In our line of work, it's paramount that HRM supports the operational functioning of the organization. I knew all about operations, but I had no background in HRM. So, I went looking for a suitable HRM training program and I quickly ended up at Antwerp Management School. After a first meeting with AMS, I was convinced that the Master Class HRM was indeed the right program for me. I didn't need any highly specialized information but rather a general picture of HR evolutions and trends, new insights etc. That's exactly what the program does: it offers a broad perspective and absolutely every aspect of HR is touched upon. Some may feel it's a pity that the Master Class doesn't dive deeper into the subject matter, but for me that was a definite plus."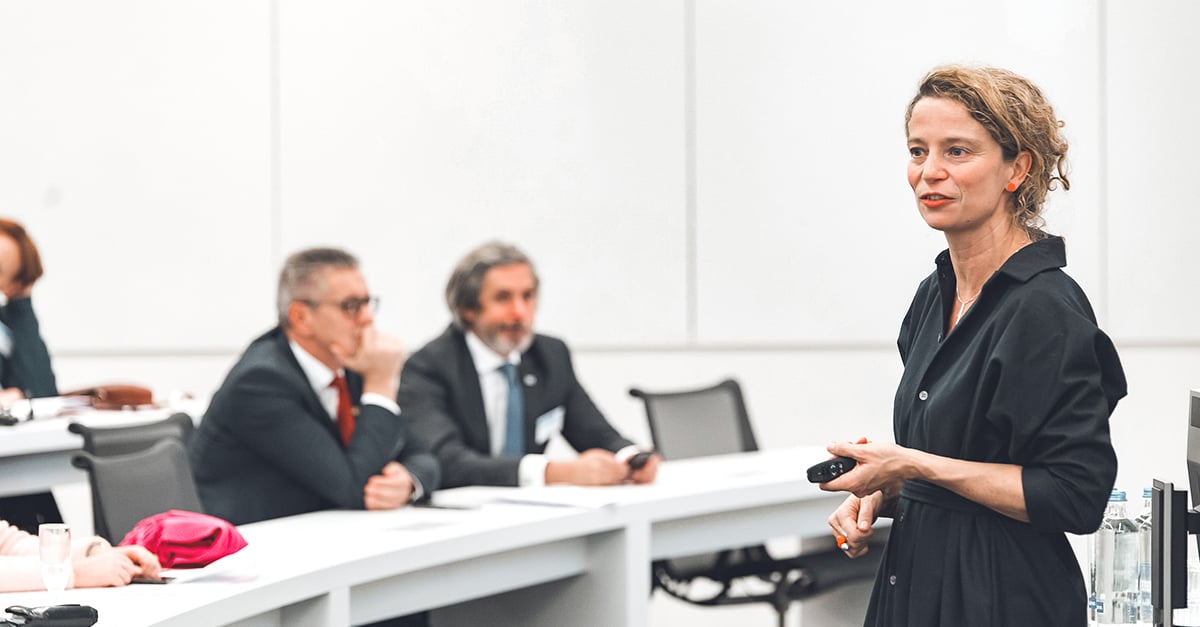 "On the occasion of local government elections, we always have to draw up a new policy plan for the Antwerp Police District. We evaluate performance over the past six years, take into account the changing context and write a vision statement for the next six years. This inspires us to question our policy plan time and again and adjust it where necessary. Writing a vision statement was rather unknown territory for me, however, so it took some time to refocus our priorities in the field of HR. The Master Class came at the perfect time and provided me with a lot of tools to write a clear-cut vision statement."
"Thanks to the thesis your organization gets a completed research project or a finished product that can be put to use right away."
"The Master Class was not only very useful for the development of a vision statement, the thesis also provides your organization with a completed research project or a finished product that you can put to use right away. I chose the topic of employer branding. It's a hot topic in our organization and I wanted to make a start on it anyway. Without the Master Class, I would have had to appoint an internal project leader and run the entire process within our organization. The Master Class gave me the opportunity to work very intensively on this topic myself and at the end of the day I had a product that we could put to use at the Antwerp Police District. However, you shouldn't underestimate the impact of writing a thesis. It takes up a lot of time and energy, but as an organization you definitely get return on investment."
"We really built strong connections during training."
"Another added value of the Master Class is the network that you are building. All of a sudden you get this whole new series of sparring partners who are faced with similar challenges, even though they work in very different sectors and even though they have varying backgrounds. This helps you to broaden your horizons and to look beyond the context of your own organization. The Master Class is also structured in such a way that you really get to know each other as a group. You see each other every other week, which already creates a group dynamic. The faculty also provides an informal setting, with an occasional touch of humor. This puts you at ease and helps you to trust each other, which is essential for the learning process. Thus, I got a lot out of learning to give feedback and feedforward, precisely because everyone was open and wanted to help each other out like equals. I still see some of my fellow participants on a regular basis. We really built strong connections during the program."
"It's an investment, of course, but you get a sustainable return on investment."
"The easy-going, informal approach, the broad take on HRM, the valuable network etc. These are all elements that made the Master Class particularly valuable for me. So, I would definitely recommend it to people who are looking for tools to develop a vision. People who work in niche areas such as career guidance or payroll services probably prefer a more in-depth training program, but if you want to find out what impact HR can have on your business, then this is the perfect Master Class for you. You do need to realize, however, that the training is an investment, both financially and in terms of time and energy. On the other hand, you get excellent return on investment. Both my organization and I are faced with quite a few challenges in the area of HRM in the coming years. We still need to complete the transition from a process-oriented to a service-oriented and customer-oriented organization. Having a network to spar with, makes this all the more fun and gives you extra energy."