Lies Vermeylen is HR manager at Production Resource Group for three entities in Belgium and the Netherlands. PRG provides production services and audiovisual technologies for the events industry, an industry that has been hit particularly hard by the coronavirus crisis. However, as Einstein said, in the midst of every crisis lies great opportunity. PRG is proving him right once more, by using the crisis to transform the company into PRG 2.0. As HR is one of the key players in this journey, Lies went in search of extra knowledge and ended up enrolling in the AMS Master Class HRM.
Lies has always been fascinated by the human aspects within a company. Until now she had more generalist jobs, combining human resources with, e.g., accountancy and facility management. At PRG she can now for the first time fully focus on 'the people' within the organization: "When carrying out HR tasks, I used to follow my gut feeling. But now that I can fully apply myself to HR, I felt I needed more theoretical knowledge. So I went in search of a training program that would take my knowledge and experience to a higher level. AMS offered the best price-quality ratio and the topics covered by the Master Class are so comprehensive that it offers just the wide base I was looking for."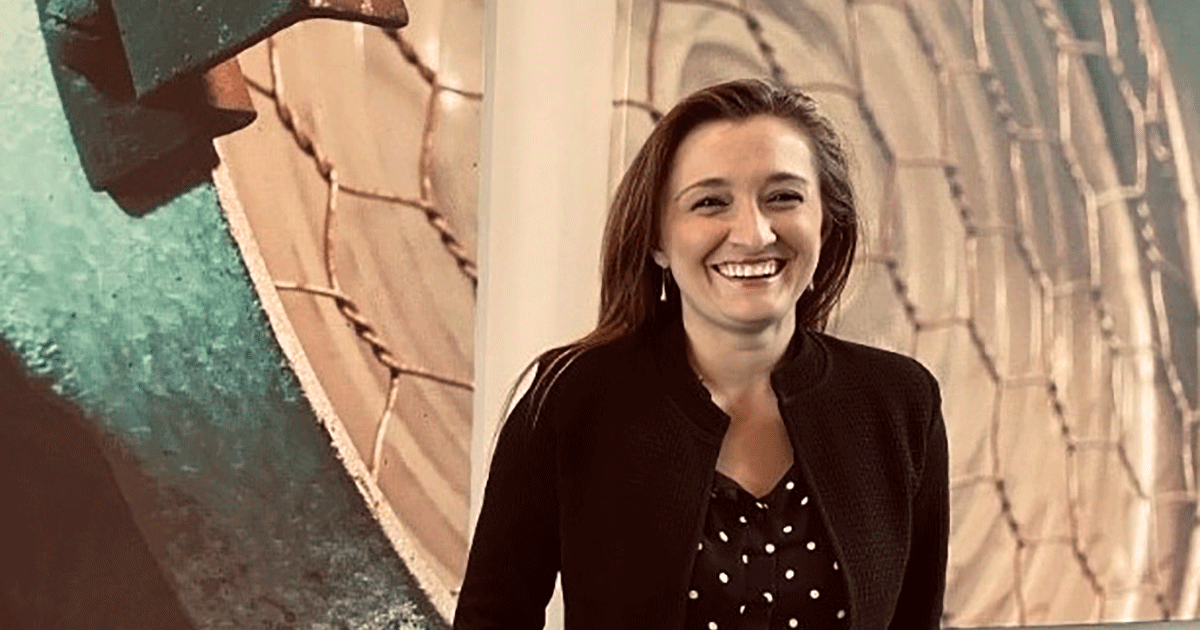 HR has reached a tipping point in our company
"It may sound weird, but the coronavirus crisis was the perfect opportunity to follow this Master Class. COVID-19 has wreaked havoc on the events industry. We have, of course, pivoted the best we can by, e.g., focusing on virtual event experiences. But in addition, we used this crisis to review our business strategy, vision, and internal processes in order to grow into PRG 2.0. This exercise has also brought HR in our company to a tipping point. Whereas before the coronavirus crisis, HR was assigned a rather supportive and executive role, HR is now seen more as a strategic partner."
The tips & tricks from the Master Class come in very handy in our transformation journey
"Our management supported me 100% when I wanted to follow the Master Class HRM. The great thing is that I could immediately put theory into practice. To give just one example, the Master Class discusses change management in great detail. Of course, we have only recently started our transformation journey at PRG, but still, the tips & tricks we got during the classes already come in very handy. I was also able to develop our own change process as a case study as part of the thesis we wrote during the Master Class. Thus, you can immediately see the added value of the Master Class in the workplace."
Being able to spar with other HR professionals is also a big plus
"Being able to spar with HR professionals from other companies is also a big plus. Among the participants, there were HR managers as well as HR business partners, directors and consultants. This variety made it possible to approach cases and specific HR challenges from various angles, providing different insights. It was surprising to see how, despite the various levels and industries, we all started the Master Class with the same goal in mind: to build a strong theoretical framework so as to grow as an HR professional and to make a difference for our organizations. Like me, most participants followed their gut feeling and had no HR-related training. After all, academic programs on HRM are fairly recent. Thanks to the AMS Master Class, you can still catch up and build a strong theoretical foundation."
I have really grown as an HR professional
"The program covers a wide range of topics, from traditional personnel management to a more sustainable and strategic HRM policy. Classes are not only theoretically well-founded, but you also get to collaborate on real life cases. The AMS faculty share their experience, and the guest lecturers provide practical tips & tricks. This Master Class really met my needs and has made me grow as an HR professional. I didn't start the program with a personal ambition in mind, but of course, I would very much like to build on the new direction PRG is taking. I would like to reinforce HR's proactive, sustainable and strategic role within PRG. I want to help create added value for our company from a clear focus on the human aspect. And the Master Class HRM has given me a big head start by providing a solid framework and network."
Do you want to take your knowledge and experience to the next level, like Lies? This hands-on Master Class provides you with the necessary knowledge and tools to turn human capital into a strong strategic asset.