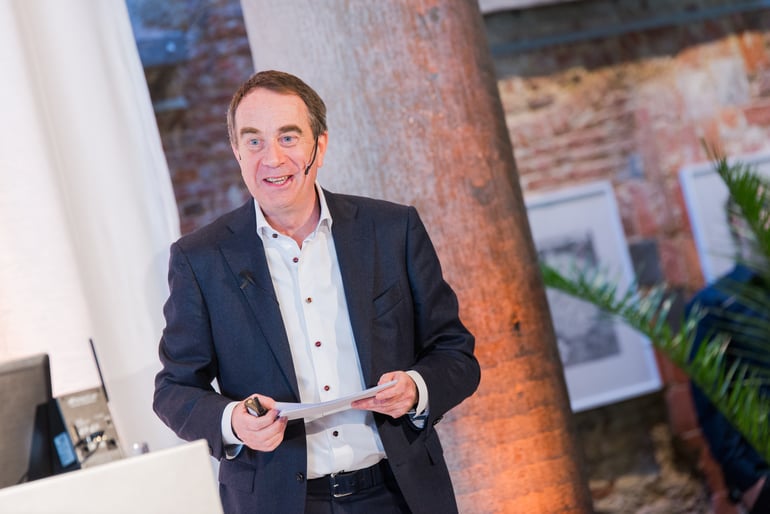 Behind every management school stands a motivated dean. Paul Mathyssens, Dean of Antwerp Management School since 2013, gives us a unique insight into an important aspect of his job. He explains why he spends much time abroad and therefore invests in inward and outward internationalization.
Maintaining international contacts is crucial. There are a lot of international students at Antwerp Management School and the school does a great deal of collaboration with foreign institutions. "I think it's important for AMS to go ahead with internationalization. We're the most international school in Belgium. We are very proud of that. But that also means that as a figurehead of the school you have to maintain these contacts. In a lot of cultures, decisions are made 'among leaders', so eating and talking (and laughing) together is important."
Deans Conference
In January, Paul went to the AACSB Deans Conference in New Orleans. "That's an event you should attend at least once every two years." There are two reasons for that. "First of all, you need all your partner schools, so you can network and look at common projects and so on. This is an event where you can meet all these people. Secondly, I go to conferences like this to be inspired. It's a top-level conference. I thought Salim Ismail's sessions were the most inspiring this year. He is an author and the CEO of the Singularity University of California. When you look at him and listen to what he has to say, you get the feeling that there is still a lot of scope for business schools to change; that we'll have to be more innovative, that we'll have to pace up our innovation and that we'll have to transform our own business model relatively quickly in the next few years."


"I'm inspired about the future of business schools. I believe that we need to be more innovative and transform our business model relatively fast over the next few years."
Foreign partners
"Antwerp Management School is a boutique business school, but we're very international. That means we have international partners who are important to us for several reasons. For starters, they can bring students to us, so-called 'inward internationalization'. Secondly, they can help us do business in those countries, the 'outward internationalization'.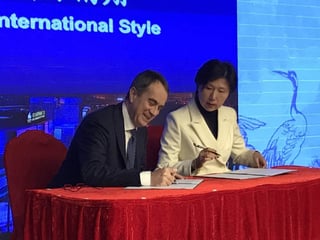 We can work together on executive programs, like we do in China with the 'New Silk Road Summit' that is due to take place at the end of October. Thirdly, we may go abroad to find professors to come over here on an exchange scheme or to find vacancies for our professors to go abroad. With some schools we're already working together on a number of things. For example, the Lingnan University College, Sun Yat-sen University in Guangzhou (China): the EMBA visit, Executive PhD joint track, Master CEB, etc."
He has some traveling to do outside of conferences as well. "When I go abroad, that is to develop or maintain partnerships, because a 'long time no see' attitude does not benefit those kind of relationships at all. You should visit all of your partners at least once a year and determine whether you can do any further business with them."


"We're the most international school in Belgium. That also means that as a figurehead of the school you have to maintain these international contacts."


On the agenda
The next few months will be no less busy. At the start of May there is an AMBA Deans conference in Dubai. He attended the AMBA Deans Conference a few years ago, and he's more than happy to return for the 50-year anniversary event. In June, he'll be traveling to Hong Kong for a conference on design management, a visit to our partners Lingnan and Donghua (Shanghai), and in the same month there's the graduation ceremony for the 3-Continent program in Fordham.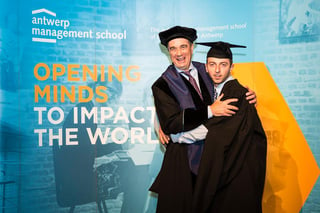 Paul Matthyssens also still teaches. He teaches Strategic Management at Antwerp Management School as well as the University of Antwerp. "I think it's important for a dean to teach." On the one hand, it makes him closer to his colleagues and helps him secure their trust, but he also does so to understand students better. "It's really good for deans to continue teaching, as it helps you keep your finger on the students' pulse and learn about what's going on in their world."
Paul has also previously talked to us about the importance of responsible management education and his views on the criticism of traditional business schools. Read the full article here.