COVID-19 forces companies and organizations to implement all kinds of changes at breakneck speed. There is little or no room for 'side projects'. Focus is key! All kinds of projects are being postponed or canceled. After all, now that everyone has to work from home, we hardly have a choice, right?
Wrong! SD Worx is the living proof of the importance of pushing projects forward. Right in the middle of the coronavirus crisis, SD Worx rolled out a complete online training and organizational change project together with Antwerp Management School (AMS). The result? Some 25 employees worked on various micro projects to improve the processes and products of SD Worx.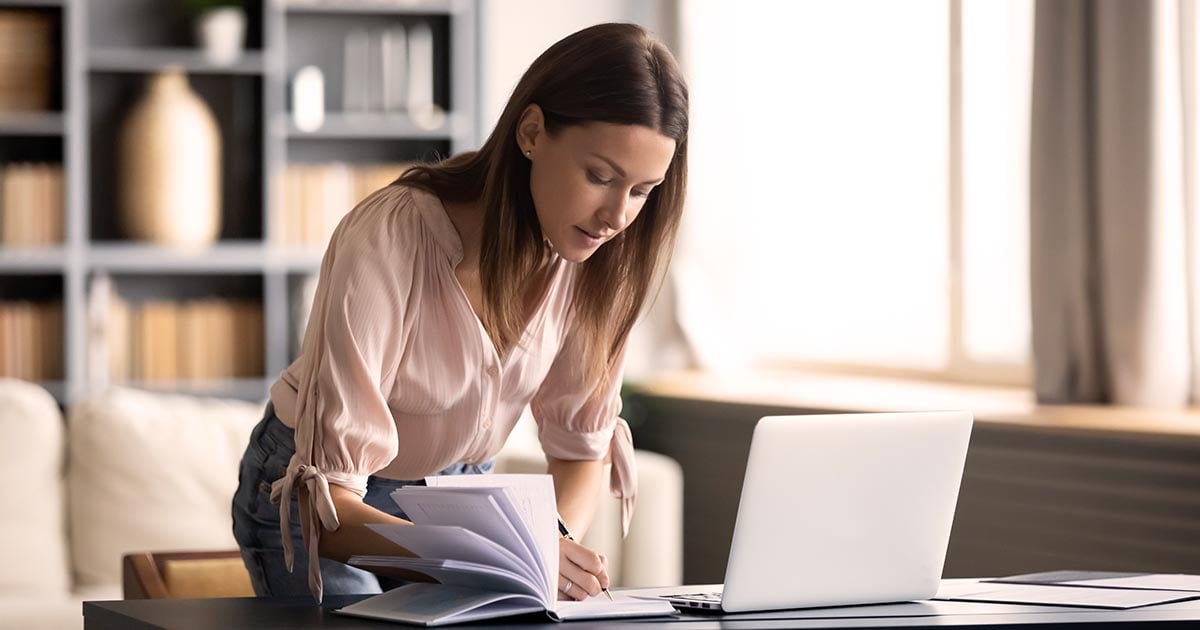 For both SD Worx and AMS, this entirely online learning trajectory produced numerous refreshing and innovative insights. We selected seven useful tips for setting up and running micro projects from an online environment.
1. Choose a micro project and frame it within a larger strategy
Research by the Standish Group and others shows that the chances of success and the size of a project go hand in hand. The larger a project, the more you need to collaborate. And the more collaboration, the bigger the chance of miscommunication and therefore failure. That is why the Standish Group has been advising to downsize projects ever since the 1990s.
But it is also important to embed micro projects with small teams and short lead times into the larger strategy of your organization. The key question the project team needs to ask itself is: How can our micro experiment contribute to the bigger picture? This bottom-up connecting to top-down strategy through small initiatives in the workplace is not new in management science. Just think of the time-honored metaphor of the left and the right leg: if there is no coordination between both legs, then you simply will not make any progress at all.
2. Competency development and talent management are just as important as the project outcome
Of course, a micro project must deliver. But that delivery lies just as much in the development of competencies within the project team. Employees have so many talents that they can often only use outside the organization. Just give them the opportunity to showcase those talents in the workplace through micro projects, not only to their coworkers, but also to the managers.
That is what we did at SD Worx: for one day employees pitched their ideas to a jury of managers including Director SME Robin Beens and HR Talent & Development Manager Eric Junes. This is the perfect opportunity to put talent management into practice. You make people aware of their contributions to the organization. And in doing so, you are not only building results but also an organization and culture in which change is both allowed and fun.
3. Allow employees to take on responsibility
Standish Group not only found that size and success rate of a project go hand in hand but also demonstrated that the people in a project are the most important success ánd failure factors.
With a small, strong team and a good sponsor, a micro project can achieve concrete results in just a few weeks' time. But if you want your micro project to create major impact, then you need broad support and ownership. Map out all the stakeholders and engage them in the project. That way, the change will be supported by everyone, resulting in a project that is not only small, fast and cheap but that creates sustainable impact as well. In the end that is what this is all about: building an organization that can smoothly incorporate changes from the outside and influence the outside from within. And a micro project happens to be an excellent tool to realize this.
4. Make sure you have a good online platform with the right tools
As we all have to work from home due to the coronavirus crisis, we find ourselves faced with a collaboration overload. Bearing in mind the power of connection and communication, we share so much information that we hardly get around to our core business. Collaboration is a good thing, but collaboration is also expensive. Just think of the man-hours you 'consume' during online meetings, especially with larger groups.
Group Support Systems (GSS) have been on the market for over thirty years now. These software packages make it easier to, for instance, brainstorm or organize information. They provide more structure than an online forum and more interaction than an online survey. Research shows that GSS can actually double productivity. Accompanied by AMS, SD Worx tested Meetingwizard and can only confirm these findings.
5.

Make sure to provide an independent coach

However, this is provided that you can rely on an independent and experienced coach who can steer a discussion in the right direction and who makes sure that all participants are heard. The coach is also the one who designs the process of online meetings and chooses a suitable content framework. Thus, the coach also has an important analytical task, which does not come naturally to everyone. Furthermore, the coach needs to implement these process steps and structures into the platform.

All this amounts to a complex combination of competences, which the AMS professionals have achieved over the years.
6. Make sure your micro project is in tune with the IT structure
As the results–both in terms of processes and products–of micro projects are often carried out in a digital world, ICT is a key aspect in running a micro project. Thus, it comes in very handy to know beforehand what possibilities there are for realizing the micro project from an ICT perspective.
At SD Worx, Pascal Thys, Head of Portfolio Office & Business Architecture, explained the various ICT possibilities at the start of the project. When selecting the micro projects, we took these possibilities into account. In this way, we managed to significantly increase the feasibility and, above all, the scalability of the micro projects.
7. Go for a design approach
Micro projects are, after all, aimed at bringing about product or process innovation. Hence, a design approach is perfectly suitable for micro projects too. So using a design canvas (think of the business model canvas for developing companies) is definitely a top tip.
With thanks to the employees and managers at SD Worx for this great learning journey!