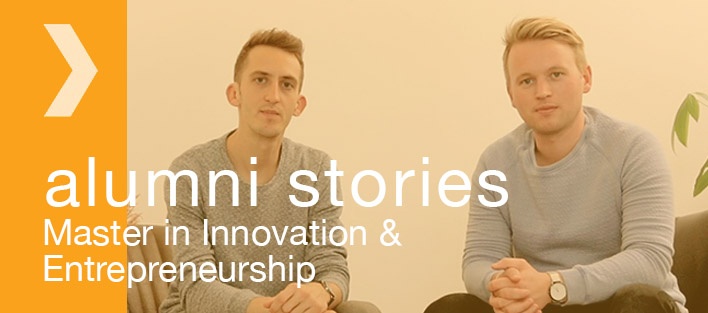 Nicolas Faes and Jeroen Depuydt from Antwerp founded designer brand Jakhals this year, and sell design watches made from pure materials. They sell them on the online platform Kickstarter. Kickstarter enables makers to reach out to fans and potential customers through worldwide pre-ordering campaigns. Faes and Depuydt want to use their products to let people enjoy the here and now, that is why "Caught up in this moment" is their tagline.
Work experience
Before founding Jakhals, Depuydt and Faes both worked for three years; Jeroen as a User Experience Designer at design bureau Namahn and Nicolas as a Marketing & Product Specialist at toy brand Chillafish. They complement each other with their professional experience in design, marketing and human-centered design.
Depuydt and Faus both have the same academic background and met each other at the Product Development program. A year later they finished their Master in Innovation & Entrepreneurship at Antwerp Management School.
After receiving a full Product Development training, they wanted to zoom out on the product development process and strengthen their economical and technical marketing knowledge of the designing process. That is why they started their master's at Antwerp Management School.
Here they learned how to write a business plan, work together with a group of diverse people, pitch ideas and also gained knowledge when they were just chatting to people during the breaks.
Thanks to their Innovation & Entrepreneurship experience at AMS, Faes and Depuydt now have a network that they can use. Furthermore, their knowledge of setting up financial, marketing and business plans has helped them out as well.
By ordering a watch now, you can support Nicolas and Jeroen's campaign.