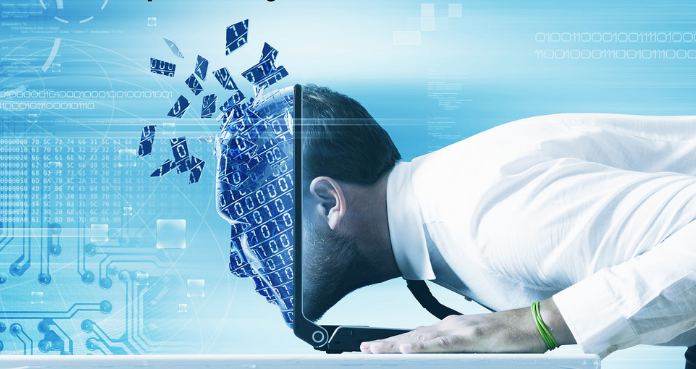 Work is gradually starting to occupy a different place in our lives. As part of this change, more people are taking the decision to work a 4-day week. Prof. Dr. Bart Cambré (Next Generation Work Expertise Center) and other experts discussed it an article in De Morgen's "zeno" magazine entitled 'Full-time work is so 90s – More young people are now choosing to work a 4-day week and to have more leisure time'. Says Cambré: "Something is changing."
The article shows that the younger generation in particular considers a healthy work-life balance important. However, this is more than a new movement: the number of people working a 4-day week has doubled in the past 15 years. Nor is this any longer a broadly female pattern; men are increasingly working part-time too. For example, in 1999 only 29,000 men worked a 4-day week, a figure which has since tripled. The overall figures are telling: in 1983, 91% of all working people worked full-time, whilst last year saw the proportion fall to 73%.


The Rat Race
One of the major reasons is that young people no longer place so much importance on wages. Earning enough money is of course important, but they also value gaining experience and having a certain amount of freedom. The new generation is also taking a good look around them. They see that a lot of people throw themselves into their careers, only slowing down when they burn-out or have a minor heart attack. Prevention is better than cure. Cambré says: "More people have to work, we have to work longer and we have to enjoy working. This changes our attitude towards the place work occupies in our lives. The rat race is no longer a viable option."
Is this trend set to continue? And what does this spell for full-time careers? In common with other experts, Cambré believes that part-time work could indeed become the norm. However, he has some reservations: "Scientifically speaking, we cannot prove anything yet, but it is very likely that things will become more hybridised. Especially for people between 30 and 50 who have children."
Crucially of course, not everyone will (financially) be able to afford to work part-time. For freelancers in particular, working less is easier to plan and in some professions, it is easier to leave in the middle of the day than for others. It is also easier to reach a compromise in smaller companies. However money is definitely the vital issue here: "we really have to pay attention that we do not create inequality."
Companies have started to notice that things are changing and are looking for ways to make their employees' lives easier. "Small small SMEs, the mainstay of our economic fabric, have been doing this informally for a long time. When there are only six of you, it is easy to arrange something when someone has to pick up their kids. The large organizations are the ones that are busy looking for solutions."
After all, it is not all about trends amongst the younger generations: job automation will play a role too. Will working less create more employment? "Theoretically speaking, it should lead to more work openings. At the same time, we are seeing demographic changes and automation continuing apace, which is causing some jobs to diminish or disappear entirely. So jobs which are currently full-time might evolve to 70%. All these processes influence and oppose one another. What the result will be, we can't tell."


Future of Work
The combination of longer working lives, automation, digitization, informatization and a workforce with changing needs, demands and norms present a number of challenges for the average organization. We have created a new program to tackle such changes, entitled The Future of Work. This 6-day program will assist you in developing an up-to-date and future-oriented vision and you will learn how to implement it. This will give you a head start on Future Proof People Management in your organization.