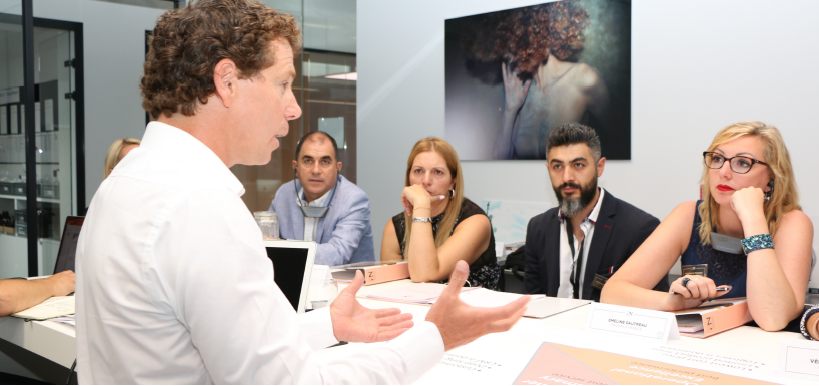 It is crucial for the competitiveness of technology-driven businesses in the manufacturing industry to efficiently develop new and better products. Namely the process through which companies detect customer insights and translate them into new or better products or services is critical to the success of these businesses. Since companies are indicating that these processes can and have to be improved, we at Business Design & Innovation have developed Project Valerie.


Pronails was one of the first businesses partaking in the project and is now approaching the end phase. We asked Birgit Serruys, Product Development Manager, what outcomes the project has had thus far.


Pronails
"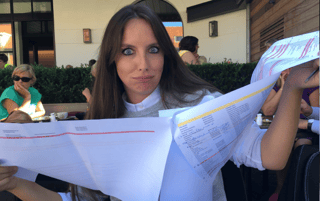 My colleague Debbie Van Lint and I, from Pronails's Product development department, decided to use this project for a product we were already distributing. It concerns a semi-permanent nail polish which, at the time, was not selling very well and through the project we wanted to figure out the reason behind it. From the project, new strategic decisions emerged: which facets of the product did we want to reduce, create, eliminate or accentuate? With this knowledge we could, for example, align the message, concerning why (potential) clients should acquire the product, with the target group."


Project Valerie
"Through the coaching in Project Valerie we learned to listen to our clients and ask specific questions without putting words in their mouths. In the past we had many long and unstructured dialogues. Clients want to share their stories and they appreciate being listened to, but not if you are not able to do anything about it. Moreover, we experienced that if you keep asking 'why' after every answer, you eventually discover the true incentive. That is something you have to keep looking for."


Low-hanging fruit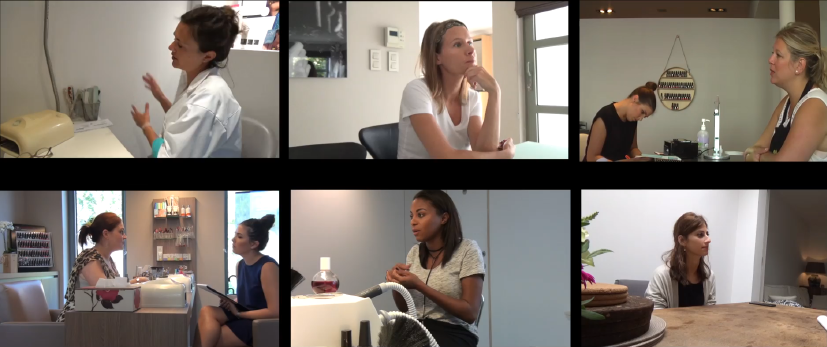 "We noticed that our customers were either positive or negative with regard to our product, but never anything in between. They who thought of it negatively believed our product to damage the nail when removing it wrong and that applying it took too long. As far as marketing goes, we very much focused on the fact that it would protect the nail and would increase the client base of your nail salon. The former appeared to be incorrect and the latter did not really seem to be a concern for many nail stylists.
The mission of our company is: we help you grow. We want to be the partner for nail specialists and help them in the field of professionalization. With the correct knowledge, you can be much more of service. Due to this knowledge, we were able to develop a product with which the nail polish can be removed from the nail in a quick and gentle way. The idea for such a new product is actually dropped right into your lap, like low-hanging fruit."


Coaching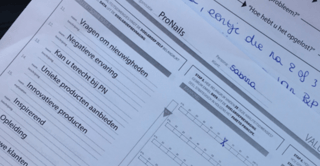 "For the interviews, we worked with a list of questions that we came up with in advance and we kept to the agreed-upon time. Each time, there was an interviewer and a minutes secretary and afterwards, we filled in the score lists together. Apart from this project, we also learned fun and concrete ideas for marketing, sales, product development and our academy. We want to do this more often, because it can be used in every department. To us, the biggest challenge of this project was to match the timing of the learnings with the urgency of the development.
The Business Design & Innovation Expertise Center insisted on including people from various departments, which also encourages you to share insights across departments and apply them yourself. The coaches are very professional and versed in the subject matter."


Do you too want to innovate more successfully?
Our short-term training gives you a head start!