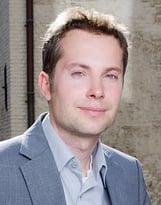 Concerning the recent media storm about intermunicipal utility companies (or intercommunales as they are called in Belgium), De Standaard published an opinion piece by AMS's own Public and Social Profit Academic Director, Steven Van Garsse. In his opinion piece he states that intermunicipal utility companies certainly aren't a specific Flemish or Belgian problem. This blogpost summarizes the key points raised in the article.
With the expanding remit of Flemish towns, intermunicipal utility companies (arising from the administrative collaboration of various towns) are increasingly being established. These intermunicipal companies aim to make the bigger projects, which straddle the boundaries of various municipalities, financially achievable. "The structure of many intermunicipal companies works well. Yet, some need to adapt to a new reality. However, the more purely economic the activity becomes, the more professional the board should be." According to Van Garsse, there should be a clear distinction between intermunicipal companies that specialize in government tasks on the one hand and those that profile themselves as a government company on the other hand.
Privatization
Van Garsse states that privatization can take place on the basis of a concession of public services. Some mandates allow privatization, for example water and energy, but it isn't a magic formula that can be applied across the board. "Earlier, it [privatization] happened more often. Moreover, intermunicipal companies have grown out of expired concessions, because the town was stuck with the infrastructure and the staff." He also adds that intermunicipal companies are not necessarily more expensive due to working with public procurement, but that it does cause more competition and therefore more transparency.
Transparency
Regarding the incorporation of politicians within intermunicipal companies, lists do exist of those involved with an intercommunal. What isn't listed however is their remuneration. He also states that not every intercommunal is as transparent. As a test, he researched – together with his students – a hundred intermunicipal companies from which they obtained the requisite information fairly easily.
Remuneration
Responding to the suggestion that councilors have their eye upon board seats in intermunicipal companies for some extra cash, Van Garsse states: "To secure democratic legitimacy, it is logical that towns will send a delegate to an intercommunal. An intercommunal which covers a lot of towns will therefore have a lot of leaders." He says that the number of board seats could certainly be decreased. He adds that it is not however that simple to constrain remuneration: according to him, taking away all remuneration leads to deprofessionalization.
What do you think of the remunerations for intercommunals? Leave your comment below!
Antwerp Management School sees it as its mission to professionalize the public and social profit sector through its programs and research. This is what we have to offer you!