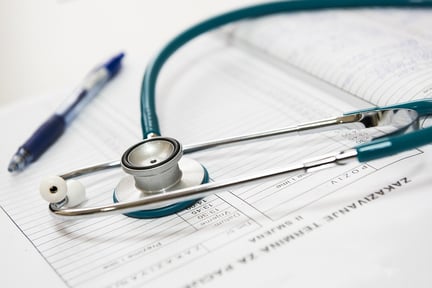 The healthcare system is confronted with structural challenges including budgetary constraints, increasing demand and policy-related choices. These changes require adequate leadership. Not the kind of strategic top-down leadership that is still prevalent today but more authentic, shared leadership.
AMS and the Expertise Center Leadership often get questions on supporting and developing leadership within this context. However, demand is fragmented, budgets are limited and there is no clear vision as to which kind of leadership is to be preferred. In collaboration with Porticus we researched leadership development in the healthcare and welfare sector. We elaborated a model, analyzed the open development programs, conducted a survey and investigated four critical cases. These are our initial findings.


Just one of the sector's many strategic challenges
The survey data indicate that organizations are facing major strategic challenges such as the changing role of the caretaker, a new financing model, and collaboration within the sector. New structures and processes are needed with regard to budget and quality management. This requires a brand of leadership capable of implementing a vision and ensuring team members are on board; leadership that fosters entrepreneurship and learning capacity in the organization.


Organizations invest heavily in leadership development
Our findings show that many organizations develop leadership internally. One of the reasons is that open leadership development programs do not answer their needs as they often focus on value-driven and change-oriented leadership. Additionally, organizations are also interested in new forms of leadership: they experiment with self-organized teams and coaches as opposed to managers and co-leadership. The importance of strong leadership is also reflected in the investment in leadership development: 43 percent of respondents listed leadership development as one of the top three priorities within the organization.


Education is based on a conservative outlook
Leadership development usually takes a functional approach and rarely focusses on leadership as an identity and a mindset. There is a need for informal leaders, for leadership with and within teams, and personal leadership. In a mindset where shared leadership is the responsibility of every employee in the organization, all staff would participate in leadership development.


Lack of expertise to develop leadership strategically
Leadership is a complex subject matter. It cannot be reduced to skills, knowledge and attitudes embodied by bosses, managers or directors. Our models visualize the wide range of leadership development options and not every choice will deliver value. The answers to some questions in the survey indicate that respondents lack the background to differentiate between a dialogue, interpretative and functionalist development discourse, or between the development of knowledge, identity and personal growth. Understanding the complexity of the subject matter is central to developing leadership strategically.
What now?
Detecting challenges and opportunities for collective action is key to optimizing leadership in the healthcare and welfare sector. Antwerp Management School and Expertise Center Leadership want to sit down with the stakeholders and discuss the results. This would make it possible to take a sustainable and, above all, purposeful approach to leadership in healthcare and welfare. An African proverb says that "it takes a village to raise a child" and it takes a community to develop leaders.


Want to stay up-to-date? Stay ahead here!